>
Catalogue
> Brushes and Paints
BRU - Paint brush set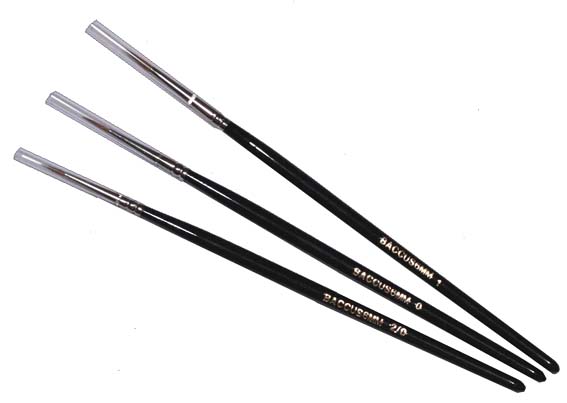 We're often asked, 'How do you paint figures that are so small?' In the past, answers have ranged from, 'Bloody mindedness' to 'With great ease.' to 'It's magic...'. In fact, the answer to how to paint 6mm figures rests mainly on three things:
1) Technique. We can't sell that, but you'll find some tutorials in the 'How To' section and great tips on the Baccus forum.
2) Good Light. Can't be stressed too much. Really. If you try to paint small figures by the light of a candle you are doomed to failure.
3) Brushes. And here we get to the crux of the matter. Good quality brushes are ESSENTIAL to painting 6mm figures. There's no getting away from that fact. These are the self same brushes that all the Baccus display figures and armies have been painted with over the years. We chose them because they gave great results time and time again. We were delighted when we approached the suppliers and they agreed to let us offer them to our customers.
While they are not the cheapest brushes you will find, they are absolutely the best quality you will get and you end up getting what you pay for!
1 Size 1 sable brush
1 Size 0 sable brush
1 Size 00 sable brush
EU: £16.94
Elsewhere: £14.12
Paints - Basic Paint Set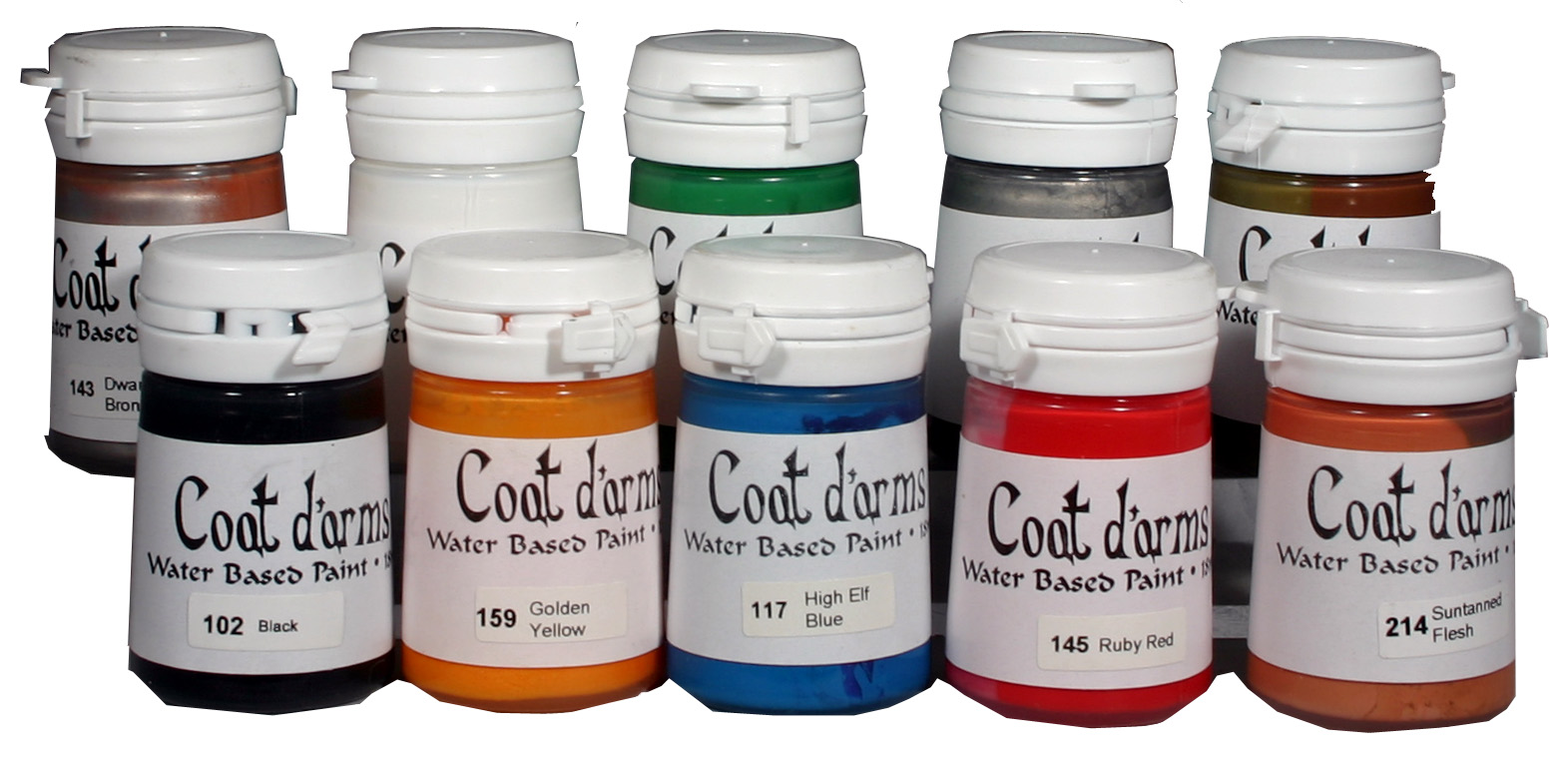 An acrylics paints starter set which gives you the basic palette you will need to paint pretty much anything in the Baccus catalogue
10 x pots of Coat d'arms acrylic paints.
White
Black
Red
Blue
Yellow
Green
Brown
Flesh
Silver
Gold
EU: £20.00
Elsewhere: £16.67