>
Catalogue
>
Wargames Rules
> Great Northern War
POLGNW - Polemos GNW rules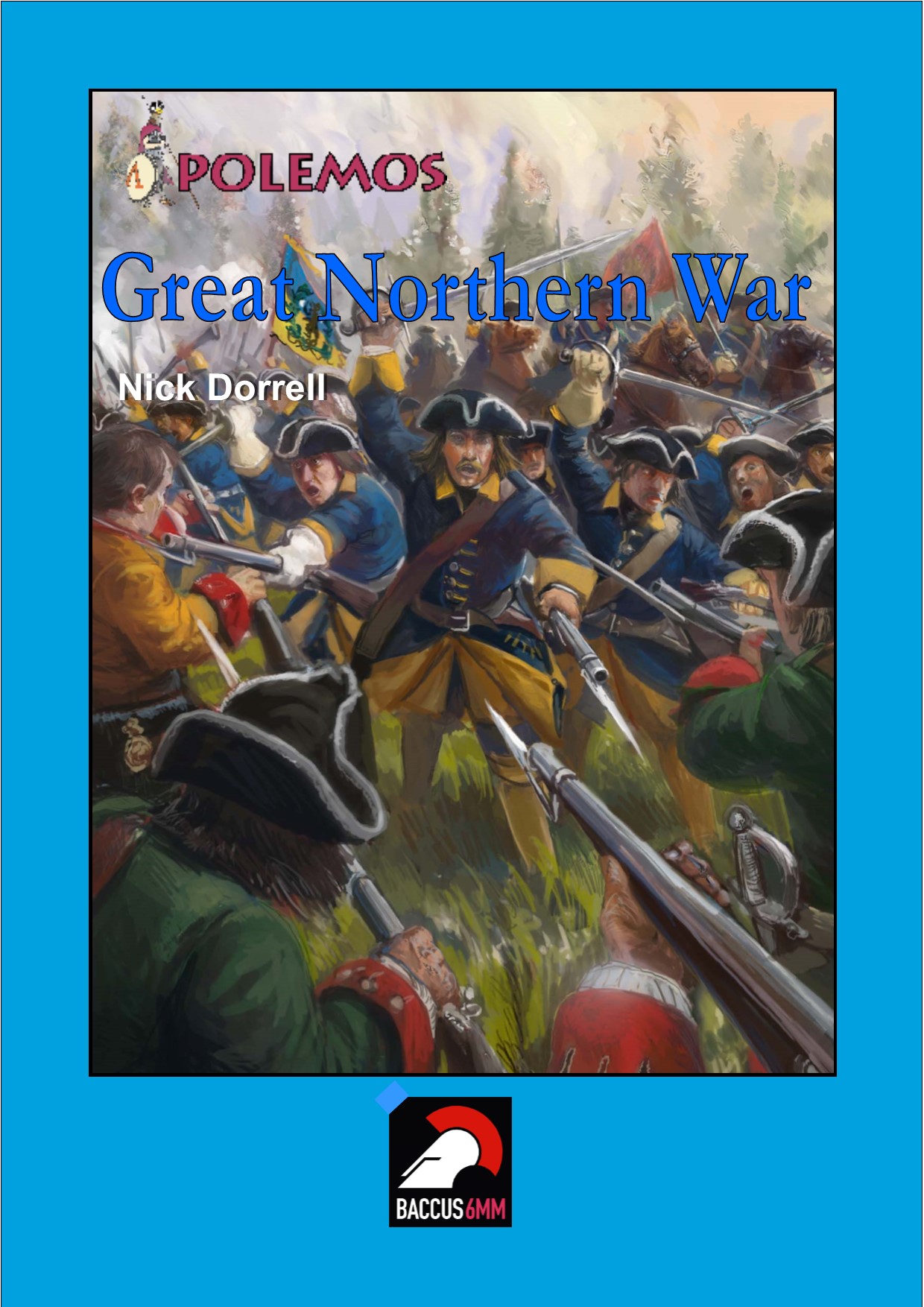 The early years of the eighteenth century were a time of great, and long lasting, changes in Eastern Europe. It saw two former Great powers decline; for Sweden it was a cataclysmic experience as they were reduced to a small or medium power. While Poland-Lithuania started on the path that would lead to extinction later in the century. It saw two medium sized powers, Denmark and Saxony, fail in their bid to gain, or regain, Great powers status. It saw two powers rise; for Brandenburg-Prussia it was an important stepping stone to Great power status later in the century. While for Russia went from being 'an obscure barbarous nation' to a Great power thanks to its victories
.
Polemos Great Northern War is aimed at gaming large scale actions from this time. It is quite possible to stage, play and complete actions in an evening and even the largest action should be relatively easy to play. The emphasis is on the Great Northern War but other actions from this period can also be fought. The wars against the Ottoman Empire, the Polish Civil War and other actions in the period 1695 to 1725 may also be fought. You can be Peter the Great of Russia and face the cream of what was probably the best army in the world of this period - Charles XII's Swedish army. Perhaps instead you could as Peter battle the Ottomans on the river Prut.
You can buy also buy these rules as a pdf download from Wargames Vault or on our Rules onna Stick format.
POLGNWROS - Polemos Great Northern War Rules onna stick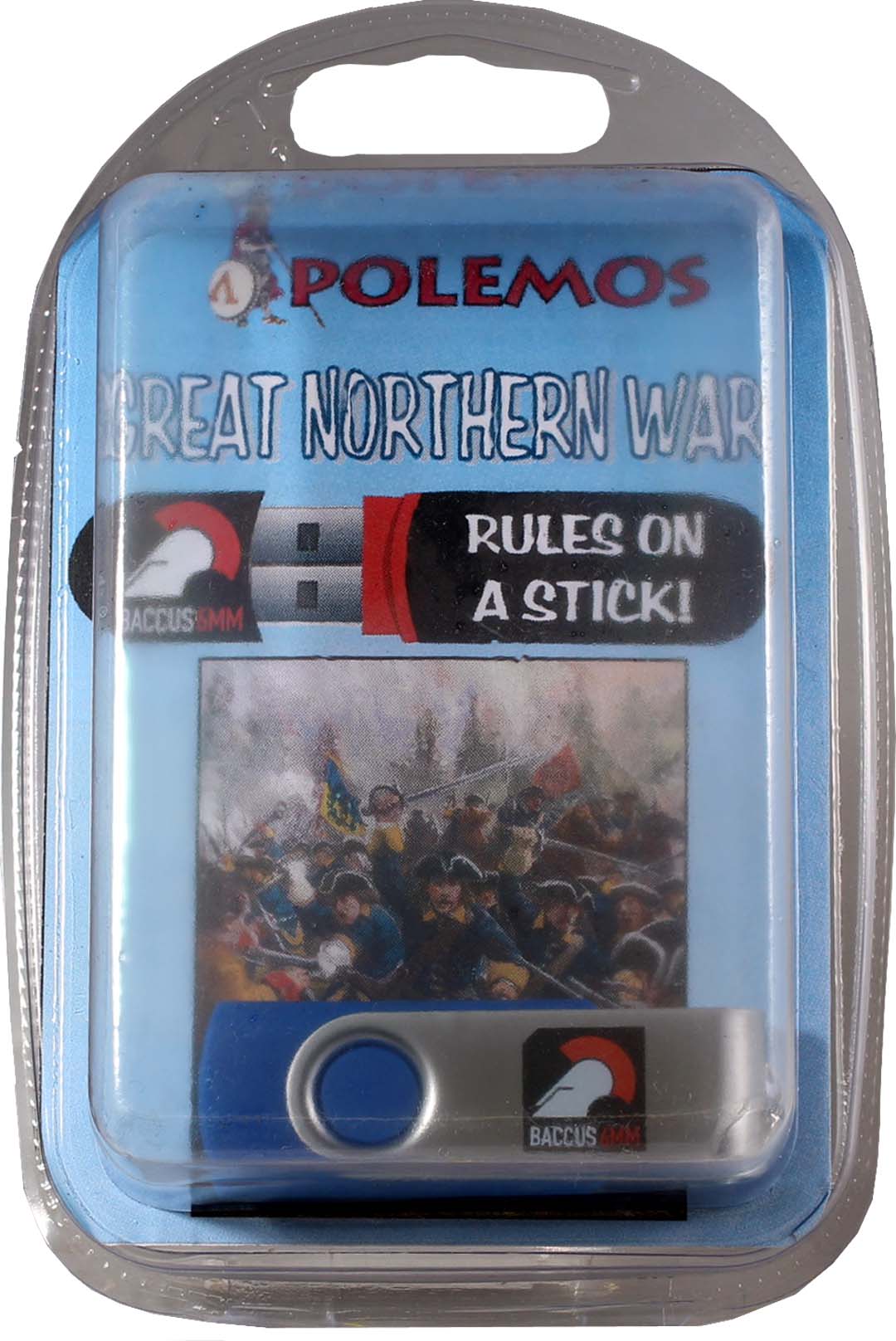 Just the thing for those of you who want to use your rules with an iPad or Tablet or even your mobile phone. Each stick contains a full colour version of the Polemos GNW rules. For those of you who still want to print a hard copy then we also include a printer friendly black and white version as well. Great for those of you who like your rules sets portable. C'mon, get your rules onna stick! They're luvverly!
EU: £11.00
Elsewhere: £9.17