>
Forums
>
General
>
BaccStarter
> AWI & The '45
TOPIC: AWI & The '45

Standard User
Posts: 7

AWI & The '45
Dave
2nd Apr 2017 12:15:20
Is there currently a code which would serve as AWI mounted militia or irregular ununiformed cavalry? If not that is one addition I would like to see to the range.
Also the '45 seems underserved at the moment. I suppose SYW troops would serve well enough for Government troops, it is the Jacobites that I am less certain of.

Standard User
Posts: 31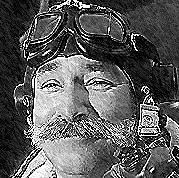 AWI & The '45
Wg Cdr Luddite
2nd Apr 2017 12:40:49
ECW highlanders for the Jacobites

Standard User
Posts: 178

AWI & The '45
Glenn Pearce
2nd Apr 2017 07:25:24
Hello Dave!
The AWI militia cavalry wore a variety of uniforms and helmets. Some wore the AWR11-Continental Dragoons in brown or light blue. Some were very close but different to SBR5-British Lt. Dragoons. Some officers and maybe a unit or two wore Tarletons NBR5-British Lt. Dragoons (Napoleonics). I think some just wore tricorns as did probably most of the irregular ununiformed cavalry. For these I would use SFR5-French Horse from the Seven Years War. If possible find a picture of the unit or units you want to paint and compare it to these figures. You should be able to match up a couple of them.
Best regards,
Glenn

Standard User
Posts: 7

AWI & The '45
Dave
2nd Apr 2017 08:16:54
Thank you both.
ECW Highlanders is what I was thinking. I am eager to see the new sculpts.
Glenn, horse in tricornes is just what I was looking for. Those French may be just the ticket.