>
Forums
>
General
>
BaccStarter
> NW Frontier
TOPIC: NW Frontier

Standard User
Posts: 56

NW Frontier
ironass
6th Dec 2017 03:16:57
Hello everybody, I was wondering if more of you was wargaming the NW Frontier as me... have read elsewhere in this forum about Peter doing new paks if an interest of 50 packs is achieved. Welll I would like to know if some of you could have an interest on Indian Army Sikhs, Gurhkas Corps of Guides or Bengal lancers. Meanwhile has anyone found proxies for them? Cheers.
I am interested, especially in the Pathans. But IIRC the Baccstarter idea is for additional packs in existing ranges rather than entirely new ranges.

Standard User
Posts: 243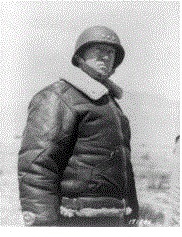 NW Frontier
njt236
6th Dec 2017 07:05:26
NW Frontier does come under the Colonial range though. I think I remember way back something being said about the Sudan range being augmented by Indian troops in Turbans along with Bengal lancers. I may be wrong and just imagined it. I often do that.
Through the travail of the ages Midst the pomp and toil of war Have I fought and strove and perished Countless times upon this star.
So as through a glass and darkly The age long strife I see Where I fought in many guises, Many names but always me.
So forever in the future Shall I battle as of yore, Dying to be born a fighter But to die again once more.
G S Patton

Standard User
Posts: 56

NW Frontier
ironass
6th Dec 2017 07:20:10
Yep... I have Colonials from Baccus... so the idea is Not for a new range... even in some campaigns in Africa the British Empire used India troops... well just a thought I guess...
Ah, fair, enough, I hadn't thought of it like that. I'll put in for 3 packs of Pathan foot soldiers and 2 packs of mounted and 1 pack of artillery (or an army pack).