>
Forums
>
General
>
General
> WW2 range
TOPIC: WW2 range

Standard User
Posts: 243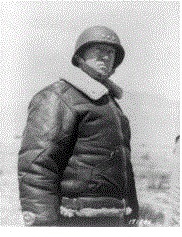 WW2 range
njt236
5th Aug 2015 03:09:47
Months!!!. NO
Through the travail of the ages Midst the pomp and toil of war Have I fought and strove and perished Countless times upon this star.
So as through a glass and darkly The age long strife I see Where I fought in many guises, Many names but always me.
So forever in the future Shall I battle as of yore, Dying to be born a fighter But to die again once more.
G S Patton

Administrator
Posts: 383
WW2 range
peter
5th Aug 2015 07:00:32
Believe me when I say that my immediate reaction was lengthier and had a lot more explanation marks...
- The Overlord