>
Forums
>
General
>
General
> Phalanx2015
TOPIC: Phalanx2015
Picked up an order of WWI early Germans and a few BEF additions yesterday at Phalanx. It seemed a busy show with plenty of folk there. There was a game on (admittedly in 12mm) featuring French cavalry attacking a German airfield in summer 1914 which struck me as a fascinating scenario to recreate.

Standard User
Posts: 34

Phalanx2015
Baron Clenawly
21st Jun 2015 11:08:38
Attended Phalanx which was well organised and friendly. Thought the number of attendees was good and the catering has definitely improved. Small order from Baccus and looking forward to the Mesopotamia WW1 range release.
Not bad for the 'Dark County'!
Never heard Merseyside referred to as the Dark County before, but the am weather was pretty murky.

Administrator
Posts: 383
Phalanx2015
peter
22nd Jun 2015 11:42:22
I really enjoyed the Phalanx show this year. Better 'buzz' than the last couple of visits and had time for a good chat with people.
The Dark County reference is obvious to anyone who crests the Snake Pass having driven for many sunlit miles in God's Own County and is then confronted with the oppressive pall of miasmic gloom that confronts you as you descent into Lancashire...
- The Overlord

Standard User
Posts: 31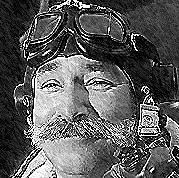 Phalanx2015
Wg Cdr Luddite
28th Jun 2015 12:51:38
Merseyside isn't a county anyway
Try telling that to internet sellers. Refuse to put Merseyside as your designated county and your order will not be accepted. Admittedly there is no county council, but the 5 metropolitan boroughs contribute to Merseyside Fire Service, Merseyside Ambulance Service, The Merseyside Police and Mersey Travel.

Standard User
Posts: 31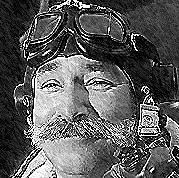 Phalanx2015
Wg Cdr Luddite
18th Jul 2015 05:56:46
It's just another sub-division of the Dark County.