>
Forums
>
General
>
General
> Containers
TOPIC: Containers

Standard User
Posts: 47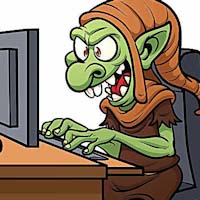 Containers
I am a spambot
24th Jul 2015 06:52:14
For my Napoleonic armies (which us 60mm wide bases) single-layer cardboard chocolate boxes do. They can be bought for 2-3 Bulgarian leva, depending upon how good the chocolates are. Mind you, it is bit of a chore eating all the chocolates!

Standard User
Posts: 23

Containers
Captain Darling
28th Jul 2015 07:56:49
The trays I use are from K-Mart they were $15 each...all stationers sell these in various styles but I just liked the look of the K-Mart ones...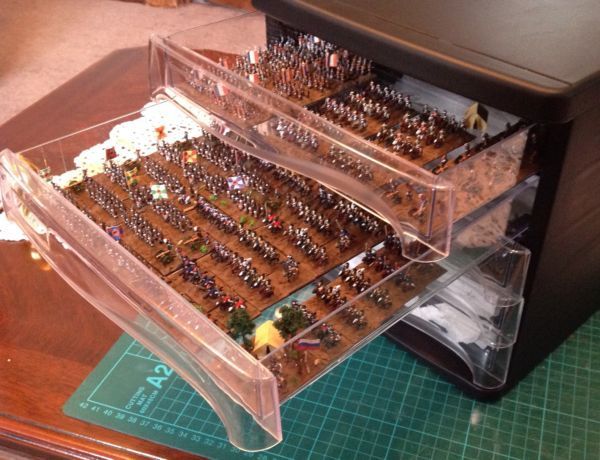 "There's nothing cushy about life in the Women's Auxiliary Balloon Corps!"

Standard User
Posts: 178

Containers
Glenn Pearce
28th Jul 2015 09:51:00
Hello Jonathan!
WWW.PLANOMOLDING.COM in the USA sells a plastic see through box for about $7 through various retail stores. It's 35,56cm x 23,19cm x 5,08cm (14"L x 9.13"W x 1.38"H). Model number 2-3701-00.
It holds 24 60x30 bases and 6 30x30 bases perfectly. It's divided into 5 rows with spacers that you set to match whatever length you want.
I use them to store all of my 40,000 6mm figures and transport them with no problems. They even have a slight edge on them for stacking/holding.
It's like someone said lets make a box to store 6mm 60x30 bases in.
I know there also sold in Canada (where I live). Elsewhere, I don't know.
Best regards,
Glenn