>
Forums
>
General
>
General
> Pleasant Surprise...
TOPIC: Pleasant Surprise...

Standard User
Posts: 47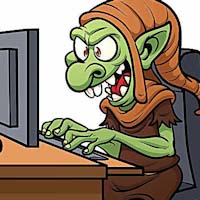 Pleasant Surprise...
I am a spambot
19th Aug 2015 08:53:49
I received a couple of orders from Baccus today, and had a pleasant surprise. One of the orders was Napoleonic Austrian bits and pieces to finish off an army that I had bought second-hand unpainted. The order included some more guns, and limbers. The new guns and the limbers were cast with the wheels on!
I still got to play "hunt the superglue" and "unstick the fingers" with the guns that came with the older army pack.
Seriously though, the newer castings look very good, and I do prefer wheels cast on the guns. Well done to Baccus.

Administrator
Posts: 383
Pleasant Surprise...
peter
20th Aug 2015 09:44:11
Hi Richard, we've gone to single piece castings for the vast majority of our artillery pieces and limbers. The challenge was to do this without turning the wheels into solid disks.
I too suffered from the, 'wheel stuck to the end of my finger' , injury so am also in the very happy with the change group!
- The Overlord