>
Forums
>
General
>
General
> New Site
TOPIC: New Site

Standard User
Posts: 44

New Site
Fenton
13th Jan 2015 11:14:28
Well have to say it all looks lovely and shiny and unspoilt ( except for this post)
Well done Peter and the team

Standard User
Posts: 31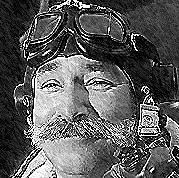 New site
Wg Cdr Luddite
13th Jan 2015 11:38:44
Ahhh ! The white hurts my eyes !
Where's that lovely green ? And what are all these new buttons for ?

Standard User
Posts: 118

New Site
Mollinary
13th Jan 2015 01:21:09
wow! That is BRIGHT, Congratulations.
Mollinary

Standard User
Posts: 6

New!
agent_pumpkin
13th Jan 2015 04:04:55
I do like the new site, but I do miss the green! :)
Only an idiot fights a war on two fronts. Only the heir to the throne of the kingdom of idiots would fight a war on twelve fronts.

Standard User
Posts: 4

New
Galbrod
13th Jan 2015 05:49:07
Congratulations of the superb new site!

Standard User
Posts: 5

New Site
tankette
13th Jan 2015 08:26:38
Congrats. I like the new appearance.
Mitch
Oklahoma, USA
Brilliant Job
Well done All
Pete
Twickenham
"Well, I can't stand around here doing nothing, people will think I'm a workman"

Standard User
Posts: 2

New Site
Geever
14th Jan 2015 03:29:17
Great looking new site!
David,
Washington, USA

Standard User
Posts: 235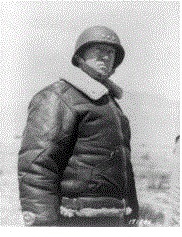 New Site
njt236
14th Jan 2015 03:51:45
Have to agree with everything already said. Can we have a little green in the background????
Nigel
Through the travail of the ages Midst the pomp and toil of war Have I fought and strove and perished Countless times upon this star.
So as through a glass and darkly The age long strife I see Where I fought in many guises, Many names but always me.
So forever in the future Shall I battle as of yore, Dying to be born a fighter But to die again once more.
G S Patton
Loving the new site, congratulations to the whole team.
Cheers,
PeterB
http://comesbritanniae.blogspot.co.uk/