>
Forums
>
General
>
General
> romans on baseplates
TOPIC: romans on baseplates

Standard User
Posts: 128

romans on baseplates
mangemani
13th Mar 2017 09:02:33
i need you guys opinion on this one, what will look best on a 60 x 30 baseplate:
1. 2 ranks closly ranked togheter with much space left on the baseplate
2. 3 ranks, but not so closly ranked togheter, but leaving som space between the ranks
3. 4 ranks, which takes up almost the whole baseplate
i just want thar mass effect look, thats my goal, but still, i dont want it to look like a big blob

Standard User
Posts: 184

romans on baseplates
Glenn Pearce
14th Mar 2017 12:33:32
Hello mangemani!
I don't advise packing too many figures on a 60x30. Spacing them out allows light in, colour out. This helps to make the colours a little brighter and the figures even seem a little taller. The clever design of Baccus figures with a uniform pose also helps to make the main colours stand out a little more. So packing the figures on a base will only give you a mass effect when you hold the stand up and look at it closely. On the table it looks like a big blob. Just putting the bases together will give you a mass effect. So the best effect is only two ranks spaced apart about 5-6mm,enough to run a glue strip down to add some grass. Place the figures in the center of the base so that you can add terrain features, more grass, rocks, sand, etc. These contrasts help reflect the light and again make the figures seem brighter and taller. You can use three ranks if you want but you will lose contrast space. Some people don't care they just like the look of three ranks better. So simply do one of each as an experiment, leave them for a few weeks and one of them will talk to you.
Best regards,
Glenn

Standard User
Posts: 128

romans on baseplates
mangemani
14th Mar 2017 12:50:37
usefull information. i always thought that the more figs, the more mass efect, but i see your point here. ill take your advice and do a bit experimenting when the figs arrive.
thank you:)

Administrator
Posts: 383
romans on baseplates
peter
14th Mar 2017 11:18:19
Very rare that I disagree with Glenn, but I think that Ancients figures look really good and solid in three ranks and with a 30mm deep base there is enough real estate left to 'frame' them. Four ranks is, I think, too dense unless you are dealing with a pike formation.
- The Overlord

Standard User
Posts: 184

romans on baseplates
Glenn Pearce
15th Mar 2017 05:38:20
According to the "French Judge", my use of the phrase "some people" disqualifies any part of my statement as a disagreement!

Standard User
Posts: 4

romans on baseplates
PatG
5th Apr 2017 01:36:58
Mine are four close ranks for western legions and four open for eastern.

edit: 4 ranks not 3

Standard User
Posts: 128

romans on baseplates
mangemani
5th Apr 2017 01:47:14
ive been testing a couple of different setups now and one that i truly liked, was 2 ranks(with space between them) on a 40 x 20 baseplate. 3 baseplates, with 4 strips of figs on each, looks pretty damn good in my opinion when you rank them toghether. these 3 baseplates with figs will be 1 cohort, i can just imagine how nice it will look with 1 legion done:)

Standard User
Posts: 243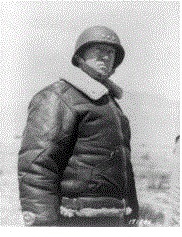 romans on baseplates
njt236
5th Apr 2017 05:52:35
A cohort fought in 60 files by 8 ranks deep. I have mine based 60x30 in 2 ranks. 24 figures per base gives you a figure ratio of 1:20. Given that that figure represents 20 men, 5 files by 4 ranks deep. Having 2 ranks per base gives you the actual 8 rank deep cohort formation. Have a slight gap between the 2 ranks. When the cohort attacked the 1st 2 ranks advanced towards the enemy threw their pila and charged in with the sword. The 3rd and 4th ranks would follow them up and throw their pila over the top of the front ranks. The last 4 ranks would then steadily move up behind the ranks in front. On command the 1st rank would withdraw to the back of the formation to be replaced at the front by the 2nd rank. On command they would then withdraw to be repaced by the rank behind them and so on thereby continuing the battle with fresh troops against the exhausted enemy in front of them.
Not to sure about having 3 bases for a cohort. If you want to represent a cohort then either the whole cohort on a 60x30 base or have 6 bases to represent each of the the 80 strong centuries. Fighting as part of the legion the cohort was the tactical unit and would fight as such. If a single cohort was deployed on it's own in forts along the border then centuries would be detached accordingly. 3 bases personally, per cohort is neither one thing or the other. If it looks right to you though then go for that
Vestrum Vere
Maximus Ludicrus
Through the travail of the ages Midst the pomp and toil of war Have I fought and strove and perished Countless times upon this star.
So as through a glass and darkly The age long strife I see Where I fought in many guises, Many names but always me.
So forever in the future Shall I battle as of yore, Dying to be born a fighter But to die again once more.
G S Patton

Standard User
Posts: 128

romans on baseplates
mangemani
5th Apr 2017 06:19:34
well, the thought was that these 3 bases would represent 1 cohort on 1 base, but i wanted to split it up so that it can shift from battleline to marching collum, thats one of the main reason to why i liked the look of it:). but now that you mentioned it, i might add 3 more of these 4 strips of figs bases to it.