>
Forums
>
General
>
General
> Boom Boom Boom.
TOPIC: Boom Boom Boom.

Standard User
Posts: 227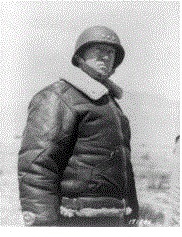 Boom Boom Boom.
njt236
1st Jun 2017 01:14:42
No more boom boom jokes, promise. Can someone tell me what figures make up the command strips for the WWI cavalry please???. Is it the same as for the infantry?
Did you hear the one about......no, sorry, I promised no boom boom jokes
Regards
Basil Brush (boom boom) there you go I got a boom boom joke in after all.
Once I have an answer to this question I promise I'll put a WWI order in. Or my name isn't Basil
Through the travail of the ages Midst the pomp and toil of war Have I fought and strove and perished Countless times upon this star.
So as through a glass and darkly The age long strife I see Where I fought in many guises, Many names but always me.
So forever in the future Shall I battle as of yore, Dying to be born a fighter But to die again once more.
G S Patton