>
Forums
>
General
>
General
> It's that time again
TOPIC: It's that time again

Standard User
Posts: 57

It's that time again
Nick the Lemming
1st Aug 2017 10:58:31
When those inferior to us are even more jealous than normal, when lancastrians quake in their boots, when all noble men of the three ridings raise their glasses in celebration.
Happy Yorkshire Day, Peter (and let's raise one for Bill).

Administrator
Posts: 383
It's that time again
peter
1st Aug 2017 07:54:45
All the very best to all Yorkies everywhere. May your vowels remain flat and your patience keep intact as you explain carefully to southerners that there is NO letter 'r' in the word 'bath'!
Happy Yorkshire Day!
- The Overlord

Standard User
Posts: 31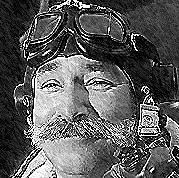 It's that time again
Wg Cdr Luddite
2nd Aug 2017 07:06:08
Ey up. Tha' nos. Ar kid.