>
Forums
>
General
>
General
> Storing 6mm miniatures
TOPIC: Storing 6mm miniatures

Standard User
Posts: 19

Storing 6mm miniatures
RichSmith
20th Oct 2017 04:18:20
Hi all... still getting to grips wth posting pics...
Quick question to everyone, how do you store your collection and what do you use to transport them to different venues?
Iā€™m currently getting snowed under by 6mm figures šŸ˜¬
I use the Really Useful 4 Ltr boxes with divided up inserts, which makes a second layer, as they take loads of figures and are stackable. I line the bottom of the box with non-slip rubber underlay to stop the figures sliding about. The top divided up insert doesn't really need it. When I transport a number of RUBs I use a large nylon bag with zip top to stack them in.

Standard User
Posts: 56

Storing 6mm miniatures
Nick the Lemming
20th Oct 2017 06:44:59
Mine are in a variety of storage types. My SYW Austrians are in a load of old vhs video cases (magentised bases and steel paper), my 6mm buildings are in various cardboard boxes wrapped in bubble wrap, my ecw are in chocolate boxes that are just the right height, with cotton balls on top to keep them in place. My Napoleonic French are in another type of chocolate boxes, also with cotton balls on top. I should get some more steel paper and magnetised base bottoms at some point to make them safer too.

Standard User
Posts: 95

Storing 6mm miniatures
pushing.tin
20th Oct 2017 08:17:19
I bought a load of these last year, they fit all but the tallest figures (such as pikes)
https://www.amazon.co.uk/gp/product/B00NDVCHYU/ref=oh_aui_detailpage_o06_s00?ie=UTF8&psc=1
I then stack them in box files, up to three layers. Yes I have a lot of figures...

Standard User
Posts: 31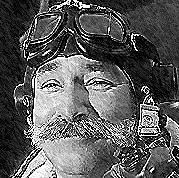 Storing 6mm miniatures
Wg Cdr Luddite
21st Oct 2017 12:32:55
I put magnetic vinyl sheet on all my bases and store them in boxfiles lined with steel sheet.
If I was starting all over again I would use steel bases for my toys and magnetic sheet in the boxfiles. This is because the vinyl loses its magnetism over time. Some of my early bases from 20 years ago now only have about half the attraction they had originally (and it is easier to re-line the boxfiles than re-base the toys).

Standard User
Posts: 3

Storing 6mm miniatures
Tim Harwood
21st Oct 2017 10:40:59
I put a magnetic sheet into the bottom of my 4lt stackable boxes. Then I use either a Litko Flexible Metal bottom or a Wargames Accessories metal bottom on each stand. They come in all sizes. The Litko have a peel and stick and the other I super glue on. Both work great and hold the figures in place. I use both Litko 3mm Plywood and Baccus bases. Standard size is 30x60mm.

Standard User
Posts: 4

Storing 6mm miniatures
kodiakblair
5th Nov 2017 06:12:22
It's a sheet of ferro paper in the bottom of these A4 Tuff box files for me. I didn't actually buy the Tiger brand ones,mine came from the Ā£1 shop. Cleared them that day :-) The deep box will take both pike or cavalry being 40mm deep.
https://www.amazon.co.uk/Tiger-A4-Deep-Tuff-Box/dp/B0722ZTV9P/ref=sr_1_1?s=officeproduct&ie=UTF8&qid=1509905326&sr=1-1&keywords=tuff+box

Standard User
Posts: 182

Storing 6mm miniatures
Glenn Pearce
5th Nov 2017 09:02:47
Hello RichSmith!
If you have mounted them on 60x30 or 60x60 bases it's easy. Just head down to your local Walmart, Dollar or Discount/Thrift shop and check out their cheapest plastic containers. Simply look for the shortess one that will still give you clearance for flag holders and as many bases as possible and Bob's your uncle.
I used to buy some made by plano in the USA that had dividers and would hold just over 24 bases that seemed like they were a gift from heaven. After a number of years I finally realized that it was too small of a box. I switched to boxes from Walmart that were halve the price and would hold 40 bases. Their a little on the tall size as I could probably rig a second shelf/layer if I wanted to. But I don't see it as a need as hight just means I start another stack.
Having more bases in fewer boxes just means they are a lot easier to sort through. I presently have 50,000 figuers so fewer containers is very important.
Best regards,
Glenn