>
Forums
>
General
>
General
> Happy Christmas
TOPIC: Happy Christmas

Standard User
Posts: 33

Happy Christmas
Jmedmans
19th Dec 2017 09:48:32
Happy Christmas Peter and evryone on the baccus forum!
Jonathan Edmans

Administrator
Posts: 368
Happy Christmas
peter
19th Dec 2017 08:30:58
And a Happy Xmas to all of you lot from Team Baccus!
- The Overlord

Standard User
Posts: 39

Happy Christmas
ironass
24th Dec 2017 02:59:05
Merry X'mas to all of you...

Standard User
Posts: 235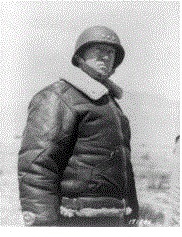 Happy Christmas
njt236
24th Dec 2017 03:30:13
MERRY CHRISTMAS
Through the travail of the ages Midst the pomp and toil of war Have I fought and strove and perished Countless times upon this star.
So as through a glass and darkly The age long strife I see Where I fought in many guises, Many names but always me.
So forever in the future Shall I battle as of yore, Dying to be born a fighter But to die again once more.
G S Patton