>
Forums
>
General
>
General
> DBA In 6mm
TOPIC: DBA In 6mm

Standard User
Posts: 6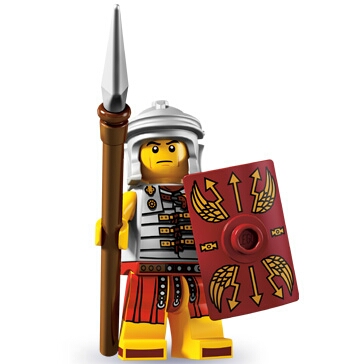 DBA In 6mm
Gizmo1101
4th Feb 2015 09:16:08
Hello guys,
I have just recently got into wargaming and particularly 6mm historical and am starting with DBA 3.0. I have my first army, Polybian Romans for the Punic Wars etc. They are based on 60mm wide frontage so by DBA the 25mm basing. I was just wondering how I would go about ground scale for the game as this is an important aspect I believe. Should I stick with the 25mm ground scale or take it down for 6mm?
Many Thanks
Conor

Standard User
Posts: 44

DBA In 6mm
Fenton
4th Feb 2015 10:14:40
I would personally stick with the 25mm ground scale.

Administrator
Posts: 385
DBA In 6mm
peter
4th Feb 2015 10:46:09
Couldn't agree more with Fenton! Ignore the suggested 6mm basing standards in the rules. They are written by someone who doesn't 'get' small scale figures and can't grasp how good the big bases full of little men can be.
- The Overlord

Standard User
Posts: 99

DBA In 6mm
Stenbock
4th Feb 2015 10:50:20
I agree and like, almost, all rules the scale or even the number of miniatures is not an issue - it is in the dimensions of the base they are stuck to - sometimes this does not matter either. So 25mm groundscale just means a frontage of 60mm - so you should run the rules as they are. I like seing DBA battles in 6mm as they actually look like a real battle and not a skirmish game - since it is normally played with only a dozen or so bases for each side. Have fun and I hope you find the new version of DBA easier than I found the previous. Have fun and roll well!
Stenbock / Per Broden
Check out my blog with some 6mm diversions - Roll a One