>
Forums
>
General
>
Proxies and Alternatives
> Nike phobia Byzantines 963 ad - 1042 ad
TOPIC: Nike phobia Byzantines 963 ad - 1042 ad

Standard User
Posts: 17
Nike phobia Byzantines 963 ad - 1042 ad
HestonFan
16th May 2015 03:09:10
I want to start Nikephorian Byzantine army. Does anyone have proxy suggestions from the Baccus 6mm range for some of the cavalry And infantry?
Prokoursatores
Tagmatic Kavallarioi
Klibanophoroi
Skoutatoi
AKontistai
menavlatoi
Www.Nerdwargamer.blogspot.com Games played = Piquet, DbA and DbMM 6mm, Irregular Wars

Standard User
Posts: 235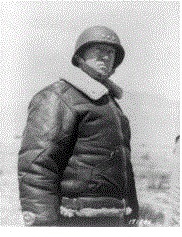 Nike phobia Byzantines 963 ad - 1042 ad
njt236
22nd May 2015 04:30:59
Given this some thought as to what I would use for this period and have come up with the following.
Prokoursatores. Not a clue with this one
Tagmatic Kavallarioi. For the 10th C. with them having the teardrop shield I would use Norman cavalry. However these horses are not armoured.
Klibanophoroi. I would use Late Roman Cataphracts. ALR09. These are fully armoured horses but the rider does not carry a shield. If you wanted them with shields I would use ASS06 Sassanid Late Armoured cavalry. Again however, these are only half armoured horses.
Skoutatoi. I would use Late Armoured Roman infantry. ALR03. With ALR05 to make up the archer section of the unit
AKontistai. Javelin men with a shield. I can only think of the Spanish Caetratii. ASP02
Menavlatoi. Not a clue with these.
So a bit vague in places I'm afraid.
Nigel
Through the travail of the ages Midst the pomp and toil of war Have I fought and strove and perished Countless times upon this star.
So as through a glass and darkly The age long strife I see Where I fought in many guises, Many names but always me.
So forever in the future Shall I battle as of yore, Dying to be born a fighter But to die again once more.
G S Patton

Standard User
Posts: 17
Nike phobia Byzantines 963 ad - 1042 ad
HestonFan
3rd Jun 2015 05:21:36
That helps a bunch. I should have left descriptions of the units for reference. Those Byzantine names are so long and confusing.
Www.Nerdwargamer.blogspot.com Games played = Piquet, DbA and DbMM 6mm, Irregular Wars