>
Forums
>
General
>
Proxies and Alternatives
> French Indian War Militia
TOPIC: French Indian War Militia

Standard User
Posts: 3
French Indian War Militia
Awell
29th Sep 2015 09:13:41
Hello everyone,
I'm trying to play the Battle of Quebec (1759) with the help of my usual partner in crime. This is our first experience with 6mm. We are using an alternate scenario of the battle from Warlord Games. I'm excited with the 6mm experience but I can't find certain kind of troops in the Baccus Catalog.
What should I use to make french militia, the city militia and the Marines?
Thank you
Pedro

Standard User
Posts: 243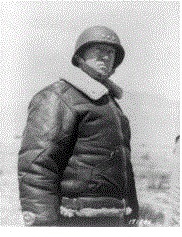 French Indian War Militia
njt236
29th Sep 2015 11:14:13
Hi Pedro.
French militia and marines wore the same uniform as the line regiments. The militia had blue turnbacks front and rear and blue collar and cuffs. The Marines had turnbacks front and rear these were as the coat colour. ie grey white. Cuffs were also grey white, collar blue. City militia usually were issued with just a shirt, breeches, hat and a blanket. I would use either AWR09 or 10, Infantry in hunting shirt and round hat from the AWI range.
Nigel
Through the travail of the ages Midst the pomp and toil of war Have I fought and strove and perished Countless times upon this star.
So as through a glass and darkly The age long strife I see Where I fought in many guises, Many names but always me.
So forever in the future Shall I battle as of yore, Dying to be born a fighter But to die again once more.
G S Patton

Standard User
Posts: 3
French Indian War Militia
Awell
30th Sep 2015 09:04:47
Hi Nigel.
Thank you for your quick answer. I had the idealized image of the Quebec, Montreal and Trois Rivieres Militia with their colored bonnets. For me the uniformology thing is the worst part of a project.
Pedro

Standard User
Posts: 184

French Indian War Militia
Glenn Pearce
5th Oct 2015 02:36:09
Hello Pedro!
I don't think there were any "French Militia" on the battlefield. The only milita present were from the local cities that wore pretty much civilian clothes, however, the common coat was long. Each city did have it's own coloured caps or tunques, white for Trois-Rivieres, red for Quebec and blue for Montreal. I don't know exactly what the Acadians wore or the coureur du bois. Probably the same long coats and caps but of different colours. For all of these figures I used the figures from the WSS range, SS10 - Dismounted French Dragoons.
If you do a web search for the French Marines you will see that the most common colour is the grey-white with dark blue cuffs. They are also seen in dark blue uniforms which is generally refered to as their campaign or undress uniform. They also at times wore a cap with that uniform. I painted mine in dark blue to make them stand out from the line.
I'm presently writing a Polemos rule set for Baccus covering this period which will include this battle and the battle of St. Foy as scenarios. It covers all of the wars in North America from 1754-1815. Unfortunately there is no relase date, but it is in its final stages.
Best regards,
Glenn

Standard User
Posts: 47

French Indian War Militia
Spangenhelm
6th Oct 2015 04:58:58
I think you could modify some of the Early 18th Century Ottomans OTT7 and OTT8, and GNR5&6 Russian Streltzi. The Levant infantry's caps could easily be modified with a thick dab of acrylic paint.