>
Forums
>
General
>
Proxies and Alternatives
> Thirty Years War
TOPIC: Thirty Years War

Standard User
Posts: 96

Thirty Years War
rsjahn
5th Nov 2015 05:50:44
Hi,
I'm sure this question was asked already, but I can't find anything in the forum (maybe it was in the old one):
Is it possible to use the ECW-range for Thirty Years War? The pictures are a bit tiny, but it looks like the hats are too small - in contemporary pictures the english hats are usually much smaller than the continental.
Cheers, Ralf

Standard User
Posts: 47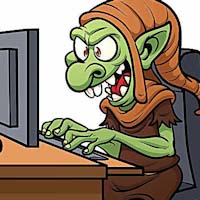 Thirty Years War
I am a spambot
6th Nov 2015 05:43:28
Fairly sure that you could, for nearly all types of troops. Have a feeling that the Baccus website in previous incarnations recommended them for the Thirty Years War. Can't imagine that there would be huge differences in costume and uniforms between England, Germany and the states that took part in the 30 years war. Armies at that time tended to accept officers and men from all national backgrounds. There were quite a few English, Scottish and Irish men and officers taking part in the Thirty Years War, although neither the kingdoms of England or Scotland were belligerents. The Stettin prints even show Scots in highland dress.
Of course, you might have a little bit of difficultly with representing Lapps with reindeer or reindeer sledges, if you believe that they are a vital component of a Swedish army. :-)

Standard User
Posts: 8

Thirty Years War
DiceatDawn
6th Nov 2015 10:21:39
Are you joking about the Sami and the reindeers? Lappland can't have been colonised that early, can it?

Standard User
Posts: 96

Thirty Years War
rsjahn
6th Nov 2015 11:02:59
Well, a Swedish army without reindeers, I don't know... *g
But you are right, a lot of english mercenarys where fighing for the Swedes, and this print from Stettin I know (labeled the 'Irrländer oder Irren' for Irish/Scots - by the way, 'irre' in german in 17ct. meant raging, furious, berserk; and nowadays nuts, totaly crazy...)
Thanks, I will give it a try!
Ralf

Standard User
Posts: 47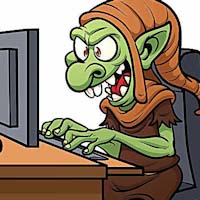 Thirty Years War
I am a spambot
7th Nov 2015 08:39:44
@DiceatDawn - There is at least one set of rules whose army list includes the option of Lapp (sic) with reindeer or with reindeer sledges as a minor option. To be honest, if such figures were available in 6mm, I would relegate them to the baggage element(s).
I believe that you will find that Norway and Sweden were in contact with (and claimed fealty from) the Sami much earlier than the 17th century.
Must admit that my main purpose in mentioning them in my earlier post was to help me live up to the image of my avatar. :-)

Standard User
Posts: 88

Thirty Years War
pushing.tin
10th Nov 2015 11:24:43
I use ECW for thirty years war. I can also recommend the GNW list for troop types not covered by the ECW range(crabats etc from the various light cavalry types), as to reindeer mounted lapps, well I posted this in the old forum under conversions...

Standard User
Posts: 88

Thirty Years War
pushing.tin
10th Nov 2015 12:13:59
Here is a run down of what I used for my TYW armies. The musketeers do not sport 'floppy' hats, and I'm inclined to think this is probably correct, at least later on. They have a mixture of headgear; monteros, narrow brimmed hats and monmouths.
WOR10 - for Spanish Gente D'Armas
WOR13 - for Walloon Lancers or similar
ECW01/ECW02 - for Pikemen
ECW03 - for Musketeers
ECW04 - for Dismounted Dragoons
ECW06 - for Horse/reiters
ECW07 - for Cuirassiers
ECW08 - for carabins, although for a more 'floppy hat' look I may have used CBO01 if I was inclined
ECW09-11 - for artillery
ECW24 - for poorly armed Scots or Irish
GNR09/GNR10/GNP08 - various light cavalry types such as Crabats and cossacks etc
If they'd been around at the time I'd have probably used OTT08 - for Grenzers
For my Transylvanian army I used:
GNP09 - for Haiduks
GNP03 - for Transylvannian Lancers
GNR05 - for Wallachians with Berdiche axe

Standard User
Posts: 8

Thirty Years War
DiceatDawn
10th Nov 2015 03:04:28
Ah, I see.
A quick Google search (koloniseringen av Lappland) yielded at least two different sources claiming that the Sami didn't have to provide soldiers for the Swedish army. The area known as the Lappmark, that later became the northern counties, was claimed by the crown as early as the end of the 14th century but presumably devoid of settlers from the south and coastal areas until, intriguingly, the 17th century. (Traders and tax collectors seem to have been there prior to this though, in line with what you say). I suppose it makes sense seeing as the centralised government really takes off during this era.
Apologies for the OT blurb.

Standard User
Posts: 96

Thirty Years War
rsjahn
11th Nov 2015 09:37:18
Thank you very much for your list, this is very helpful!
Cheers, Ralf

Administrator
Posts: 352
Thirty Years War
peter
16th Nov 2015 10:01:29
The ECW range can be used with a good deal of success of TYW as others have outlined above. The problem is that the conflict covered, well 30+ years and a large variety of countries. As a result, there is a lot of variety in dress that needs to be covered. It's a huge subject and one I think is beyond anyone to cover comprehensively in minature.
The ECW range is in need of a resculpt and when that is done, there will be more TYW options made available.
- The Overlord