>
Forums
>
General
>
Proxies and Alternatives
> Mexican American war of 1846
TOPIC: Mexican American war of 1846

Standard User
Posts: 118

Mexican American war of 1846
Mollinary
25th Jul 2016 07:03:27
Wow! Congratulations - those look tremendous!
Mollinary
They look really effective as US troops. Confederates can also be used as some troops wore slouch hats. Remember that the Mexicans ten years earlier wore the French style bell-top shako, but by 1846 had replaced it with a slightly tapering shako. One of the Mexican lancer units wore a uniform very similar to the Napoleonic Polish lancers. French senior officers are ideal for Mexicans. TBH the most difficult to find is the US infantry and you appear to have cracked that.

Standard User
Posts: 242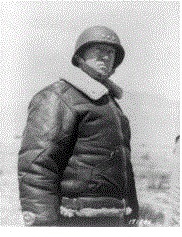 Mexican American war of 1846
njt236
27th Jul 2016 09:03:07
They look brill.
Through the travail of the ages Midst the pomp and toil of war Have I fought and strove and perished Countless times upon this star.
So as through a glass and darkly The age long strife I see Where I fought in many guises, Many names but always me.
So forever in the future Shall I battle as of yore, Dying to be born a fighter But to die again once more.
G S Patton

Standard User
Posts: 45

Mexican American war of 1846
Hecoma
28th Jul 2016 10:33:15
Thanks guys