>
Forums
>
General
>
Proxies and Alternatives
> Arab Spearmen with Face Veils/Sicilian Arabs
TOPIC: Arab Spearmen with Face Veils/Sicilian Arabs
Do any of the various Arab/Islamic spearmen have face veils? I was vaguely considering doing an C11 Andalusian Army which they would be handy for. And I was wondering which figures would be the most appropriate for late C11 Sicilian Arab armies too.

Administrator
Posts: 383
Arab Spearmen with Face Veils/Sicilian Arabs
peter
29th Mar 2016 01:39:48
Would the Sudanese Spearmen do? They have turbans and the lower half of their faces covered.
CIS16 - Sudanese Spearmen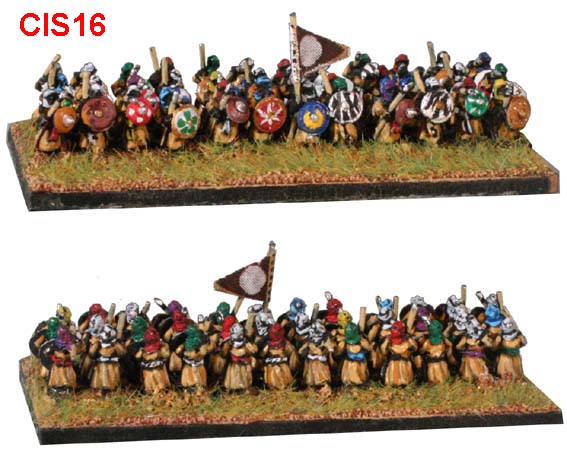 Sudanese Spearmen
4 figures per strip
4 command strips per pack
20 line strips per pack
Total -96 Figures
- The Overlord