>
Forums
>
General
>
Website Queries
> Sample Bases?
TOPIC: Sample Bases?

Standard User
Posts: 3

Sample Bases?
Lord Basse
18th Jun 2015 11:43:03
Hello,
Regarding the "Sample Pack", would it be possible to ask for a bases/basing materials instead of model strips? Also, is it possible to have bases custom cut?
Lord Basse.
I'm pretty sure Peter buys his bases elsewhere. There are loads of places in the US and the UK that will cut custom bases for you. In the US Litko is one of the most popular. In the UK East Riding Miniatures does them among others.
As for the sample: are you looking for a sample JUST of the basing kit? Difficult to do as it include glue and several paints/washes. Or are you wanting some of the grit and grass and maybe a sample base?
Mark "Extra Crispy" Severin
ScaleCreep.com
DeepFriedHappyMice.com

Standard User
Posts: 3

Sample Bases?
Lord Basse
20th Jun 2015 05:41:01
I was thinking more a sample of the different bases and maybe some small zip bags with a little flock in, just to get an idea about the material.
Thanks for recommending East Riding Miniatures!

Standard User
Posts: 235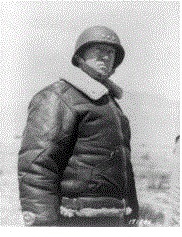 Sample Bases?
njt236
20th Jun 2015 06:36:19
I always get my bases from ERM. They now have an option for 2 or 3mm thick bases. I've tried other suppliers but the larger 60x30 bases tended to warp.
Through the travail of the ages Midst the pomp and toil of war Have I fought and strove and perished Countless times upon this star.
So as through a glass and darkly The age long strife I see Where I fought in many guises, Many names but always me.
So forever in the future Shall I battle as of yore, Dying to be born a fighter But to die again once more.
G S Patton
Warbases are particularly good at supplying custom orders. So far they have made me acrylic measures for Impetus in two scales, an acrylic ZOC with movement/firing angles included for BBB, and 'spent' tokens, which are not in their usual range of tokens.

Administrator
Posts: 368
Sample Bases?
peter
22nd Jun 2015 11:46:18
I must admit that it really is the first time ever that anyone has enquired about samples for the BBS! I am sure that I can do something for you, but it really is just very fine sand and short stranded flock - the whole BBS is one of those very simple concepts that pretty much works out of the box.
Sorry, as Mark has pointed out, I get my bases from a third party. ERM and Minibits/Pendraken are just two among a number of base cutters who will be happy to do custom work for you.
- The Overlord

Standard User
Posts: 3

Sample Bases?
Lord Basse
22nd Jun 2015 07:59:26
Sorry for the weird question. I'm playing around with how to base and flock my minis atm. I actually managed to find local store that could provide me with some hand-on samples of flock. Still working on the custom cut bases, though (so many to choose from).
Thanks for help guys :)