>
Forums
>
Painting and Modelling
>
Gallery
> Dresden 1813 at Recon 2015
TOPIC: Dresden 1813 at Recon 2015

Standard User
Posts: 13

Dresden 1813 at Recon 2015
Rene
6th May 2015 04:50:15
This Recon 2105 (Orlando, Florida), held on 24-26 April, we organised a huge battle of Dresden 1813.
Table size 6*8ft (180*240cm) with over 6000 Baccuss mini's!
Rule system: Commands and Colors Napoleonics, allowing each day of the battle to be finished in around 3 hours! We used the soon to be published GMT (Generals, Marshals and Tacticians) expansion which is made with multiple playersin mind. We had an overall commander and 3 players pers side for a total of 8.
Richard Borg (seated at the head of the table on left) explains the Command and Colors Napoleonics systems for Day 2 to a group of new players)
Me and Jim (not in the picture) of the core group will play overall commanders( French and allied)




The table laid out for Day 1 of the battle.




Our Core group French players for day 1, yes the vendors and others are still building and we are ready to go!





And for the allies... oh, no the center guy Jim, is core player! The others wanted to play something else napoleonic... 2 of them Wavre, but came to us and the 3rd one is drinking his sorrow in beer for regretting signing up to a Waterloo game.... :-)




Massive Austrian reserves, due to command problems incapable of following up the results against the redoubt 2,3 and 4....



Ney's counter attacks with the Young Guards clear the captured redoubts!



Yes, there he is! That Corsican Ogre....



Day 2




Massive Russian reserves have arrived!





Day 2: New Generals (8 in toital) discuss their options...




A lot of the battle will be around the Great or Royal garden!



While in the center the Austrian Count of Hessen Homburg has no problem of launching the Russian Guard Cavalry against the French defences...



And after Murat was taken "hors de combat" at his first charge, Latour-Maubourg leads desperate French Cavalry charges (actually Saxon) against the Austrian on the right flank....



Kleist and his Prussian Corps retry to take the Great Garden!



While French Young Guards under Ney and Mortier and Guard Cavalry under Nansouty batter down on the extreme right Russian flank...



Batter down I said!!!!



Yes those Russian Jagers who are completely surrounded too!!!

Ok, I am biased... I was the French overall commander! :-)

Rene






Standard User
Posts: 14

Dresden 1813 at Recon 2015
lekw
15th May 2015 02:43:29
Looks amazing!!! I always seem to wonder about basing, can I ask what sizes bases did you use for the various units? The Austrian reserves look especially nice.

Standard User
Posts: 242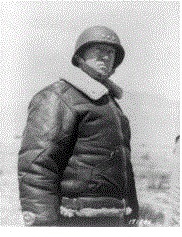 Dresden 1813 at Recon 2015
njt236
15th May 2015 04:44:40
Extremely well done.
Through the travail of the ages Midst the pomp and toil of war Have I fought and strove and perished Countless times upon this star.
So as through a glass and darkly The age long strife I see Where I fought in many guises, Many names but always me.
So forever in the future Shall I battle as of yore, Dying to be born a fighter But to die again once more.
G S Patton

Standard User
Posts: 14

Dresden 1813 at Recon 2015
lekw
10th Aug 2015 11:13:14
Looking at the photos again looks like a great game. I am always interested in basing and it looks very particular? Any deatils on how the various forces were based? Thanks again for the pictures.

Standard User
Posts: 13

Dresden 1813 at Recon 2015
Rene
14th Oct 2016 09:53:36
My Apologies for never having replied to this!
I use standard 3*6cm bases for infantry and cavalry. My cavalry however is two ranks deep! The infantry can 2 or 3 ranks deep and with or without 2-4 skirmishers, depending on the type of infantry. Some light infantry units can be only skirmishers. Or only have a single base line of men or small columns where the skirmish officer leads new men to their positions
The foot artillery also goes on 3*6cm, but deploys deep, so munitions wagons etc can be based some where behind the guns. The horse artillery is 3*6cm deployed deep as well, but all men are mounted with guns limbered.
Generals are on 3*3cm
Following C&C rules, there are an average of 4 bases per unit.

Standard User
Posts: 47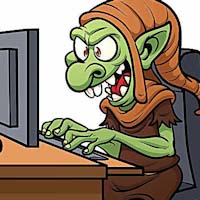 Dresden 1813 at Recon 2015
I am a spambot
15th Oct 2016 06:56:34
A belated and rather banal comment - it looks wonderful.
I do think that 6mm has far better potential for big battle games than 25/28mm.
I really like the way you have mimiced the hexes with bushes and trees. I think that system could be applied to most periods up to about 1915.

Standard User
Posts: 11

Dresden 1813 at Recon 2015
Baggers
15th Oct 2016 10:30:24
Blimey, I hadn't even noticed the hex set up - outstanding!

Standard User
Posts: 184

Dresden 1813 at Recon 2015
Glenn Pearce
15th Oct 2016 03:05:20
Hello Rene!
I see a lot of hours spent to produce a masterpiece. I'm sure this is very similar to the picture that was in Peters head when he started Baccus. The static poses of Baccus figures allows the colours in the units to stand out. Based mainly on standard basing on immaculate terrain it just cries out as a game that we all wanted to be able to play in. It also shows how the Baccus concept can be played using different rule systems.
Extremely well done, thanks for sharing it with us and hopefully you will post one from this year.
Best regards,
Glenn
I agree with the above sentiments. This encapsulates for me what I want from wargaming.