>
Forums
>
Painting and Modelling
>
Gallery
> Battle of Seven Pines
TOPIC: Battle of Seven Pines
A few shots from yesterday's Altar of Freedom battle at the Liverpool club.
Ooer! Anyone like to take me through posting photos on this site otherwise my ACW and WWI will never get posted. Cheers, DP
e.g. what's a URL?

Standard User
Posts: 16

Battle of Seven Pines
Peter the Swede
25th May 2015 11:28:23
I have tried posting photos and failed. I setup a photobucket account and just pasted the links to the pictures.
I too have a photobucket account and was able to post pictures easily on the original website, but I don't have a clue what is going on when I click the photo icon on this website. All that comes up is a load of Latin gibberish and nerd speak for those who are fascinated by computers. I really don't get this modern approach that to use something you have to already understand how it works and all the acronyms associated with it. Come on! Life's too bloody short if micro chips and circuits are not your thing.
Here is a quick "how to" on posting pictures:
Open two browser windows or tabs. One where your images are, one on the forum. That way you can easily go back and forth if you are doing multiple pictures.
Go to your photo and copy the URL to it. It should end in ".jpg"
In your other browser, go to the forum and start your post. When you get tp the place you want your picture to show up, click the image icon.
You now see a pop-up window with lots of options. Don't panic.
In the box labeled URL paste the location of your photo.
In the width box, enter 640. This will resize your picture to fit the forums nicely. Otherwise readers have to scroll left/right and up/down to see the picture if the original is very large.
Leave everything else blank and click OK.
Most important: you cannot upload photos directly to the forum. They must be on the web already. Either on your blog, Photobucket, Flickr, etc.
The rest of the options there are advanced and really not necessary for basic image publication here. It's quite easy once you get used to it.
Cheers.
Mark "Extra Crispy" Severin
ScaleCreep.com
DeepFriedHappyMice.com
Some photos from an Altar of Freedom game.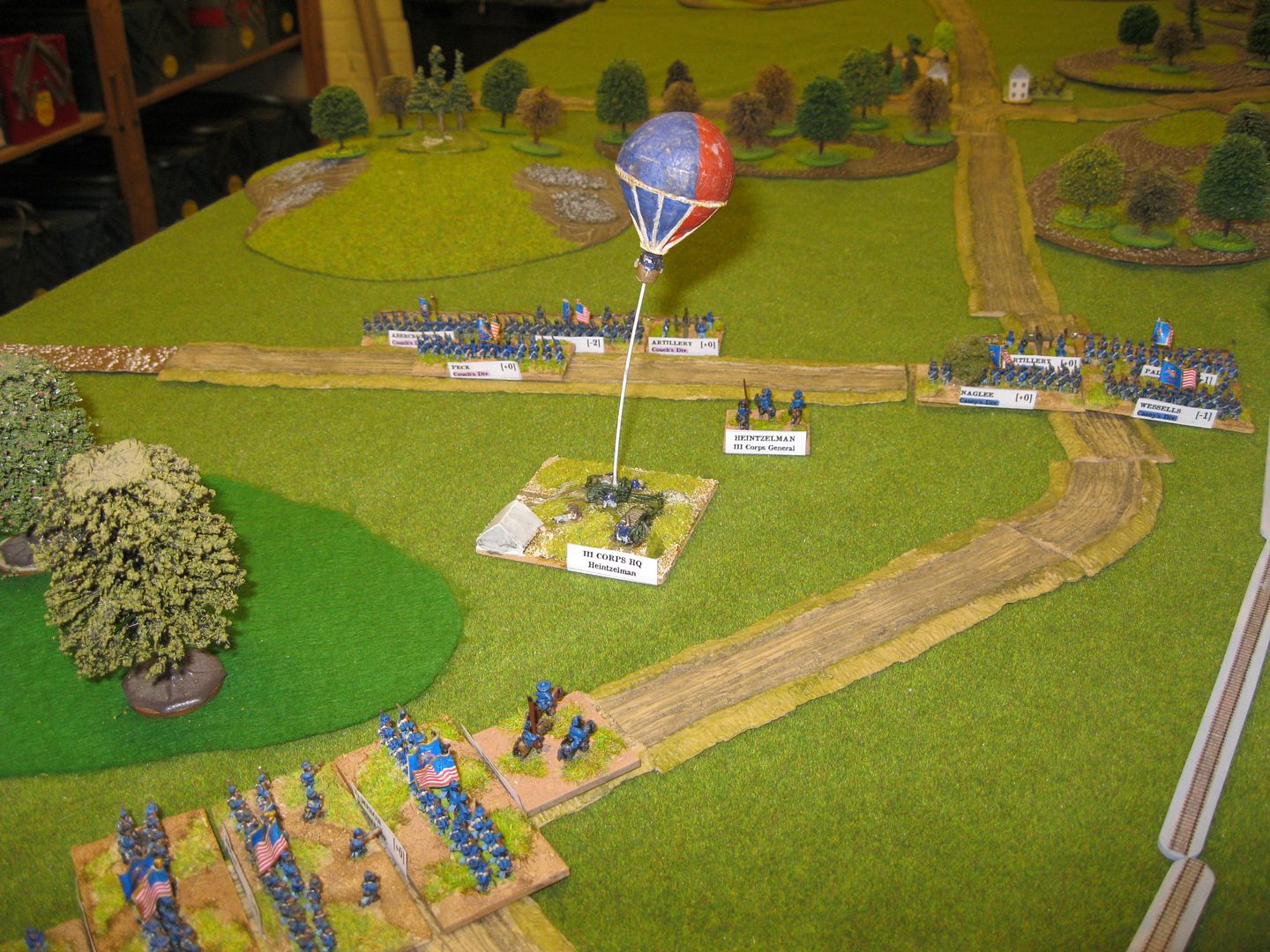 Putting up just this one picture took 45 minutes and crashed my computer, so won't be doing that again. Pity this new website doesn't use the old system any more.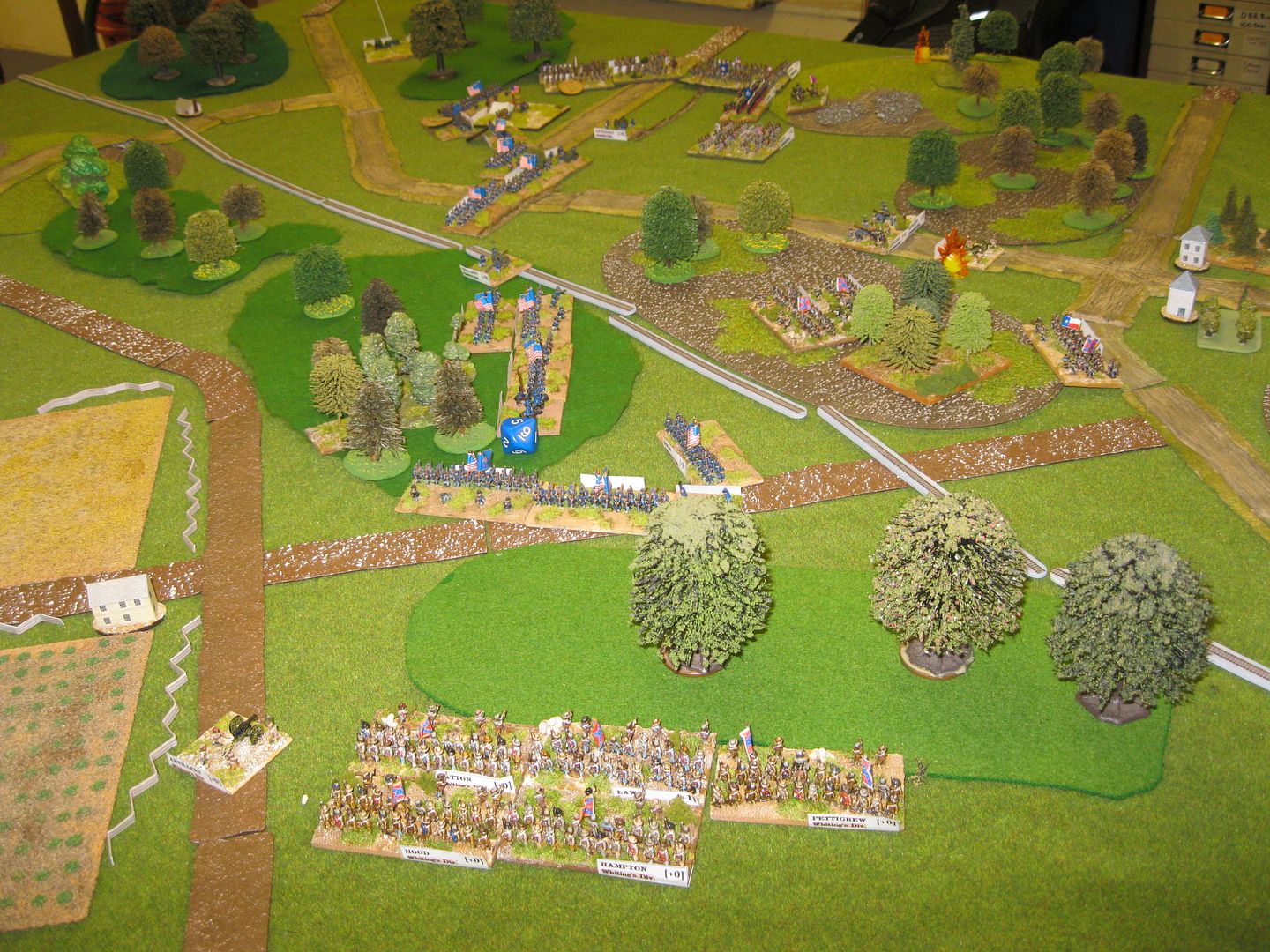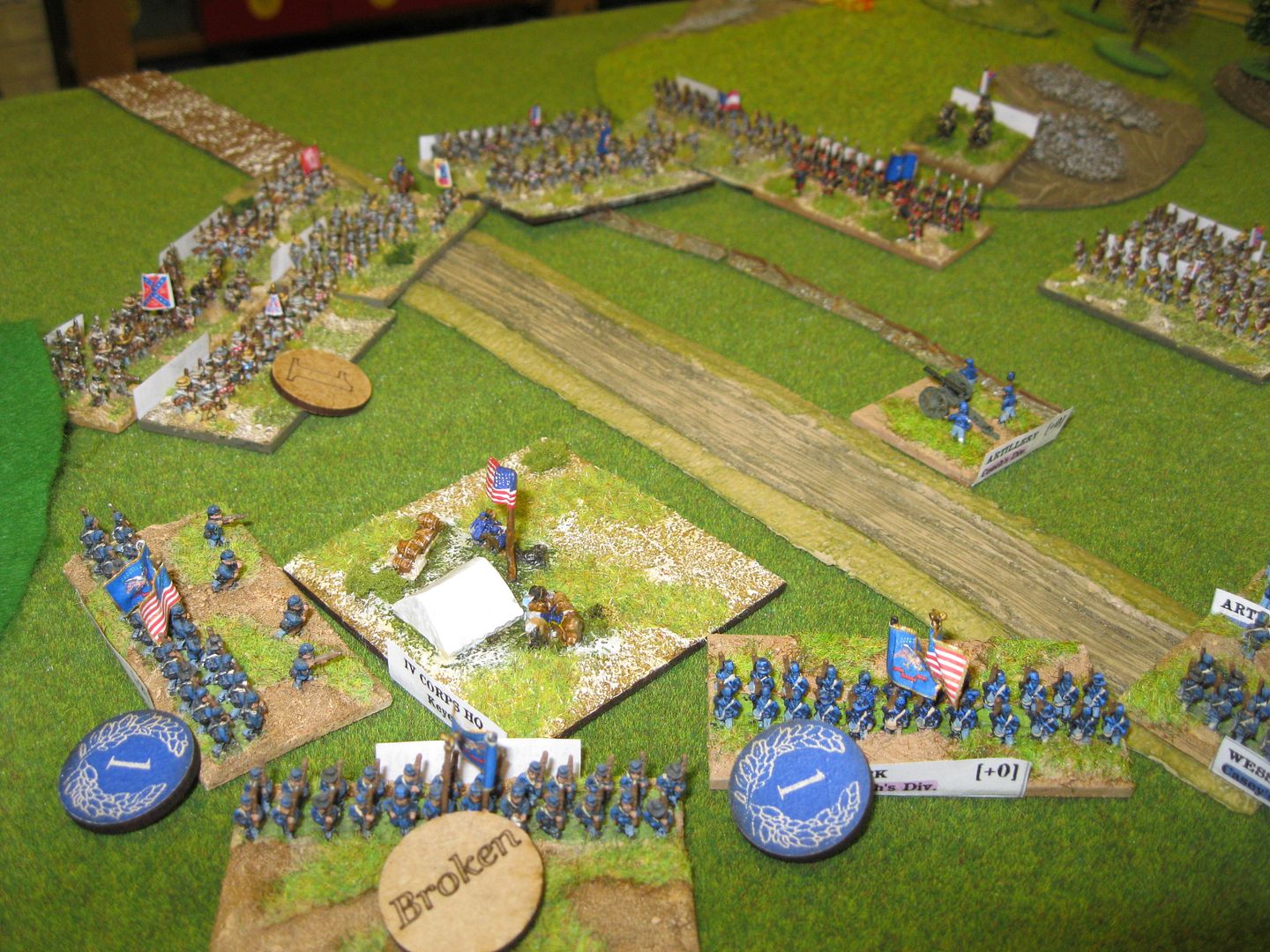 My son's graphic designer girlfriend has been giving me some tips. I shall now have a go with the 640 width.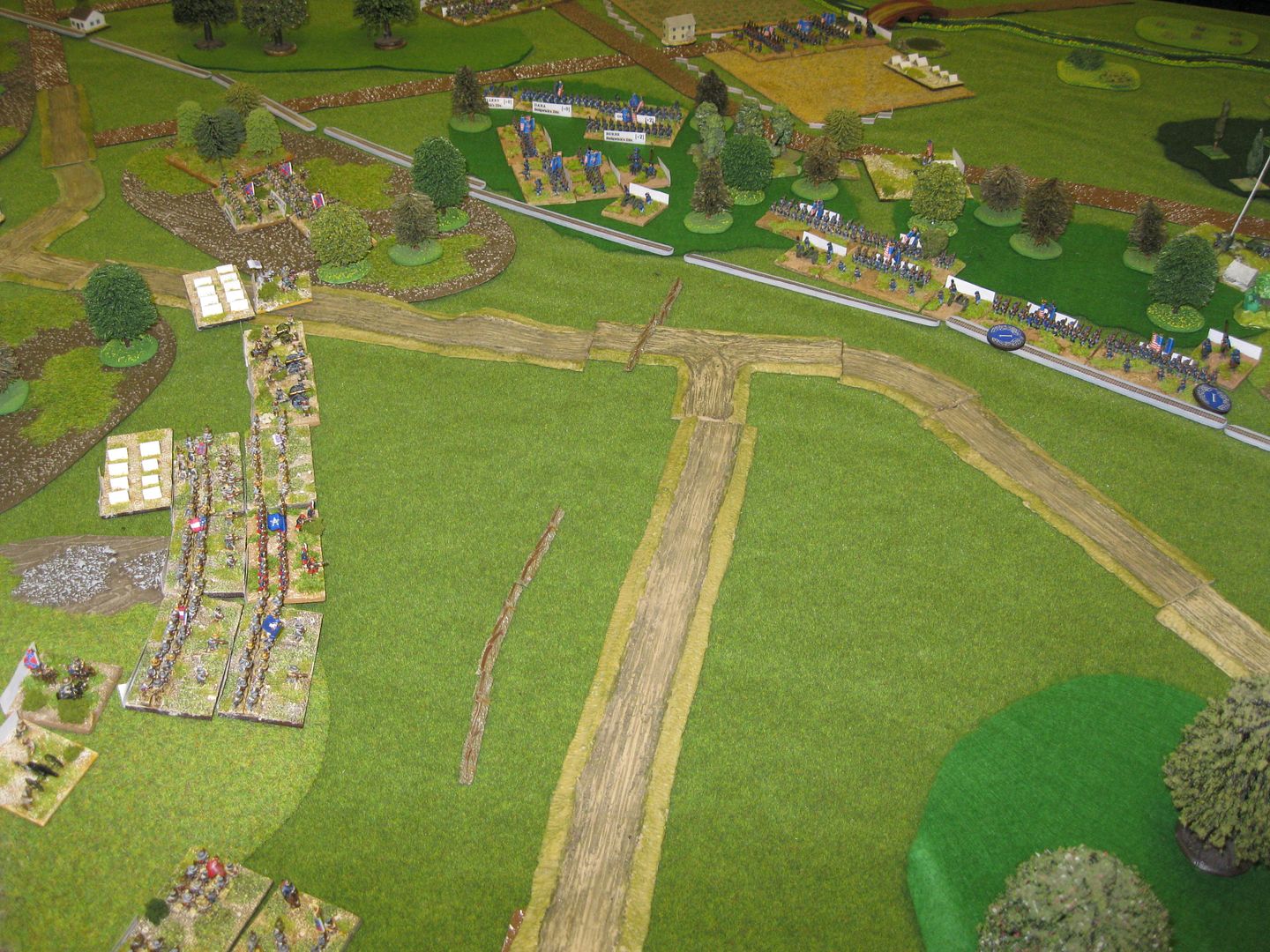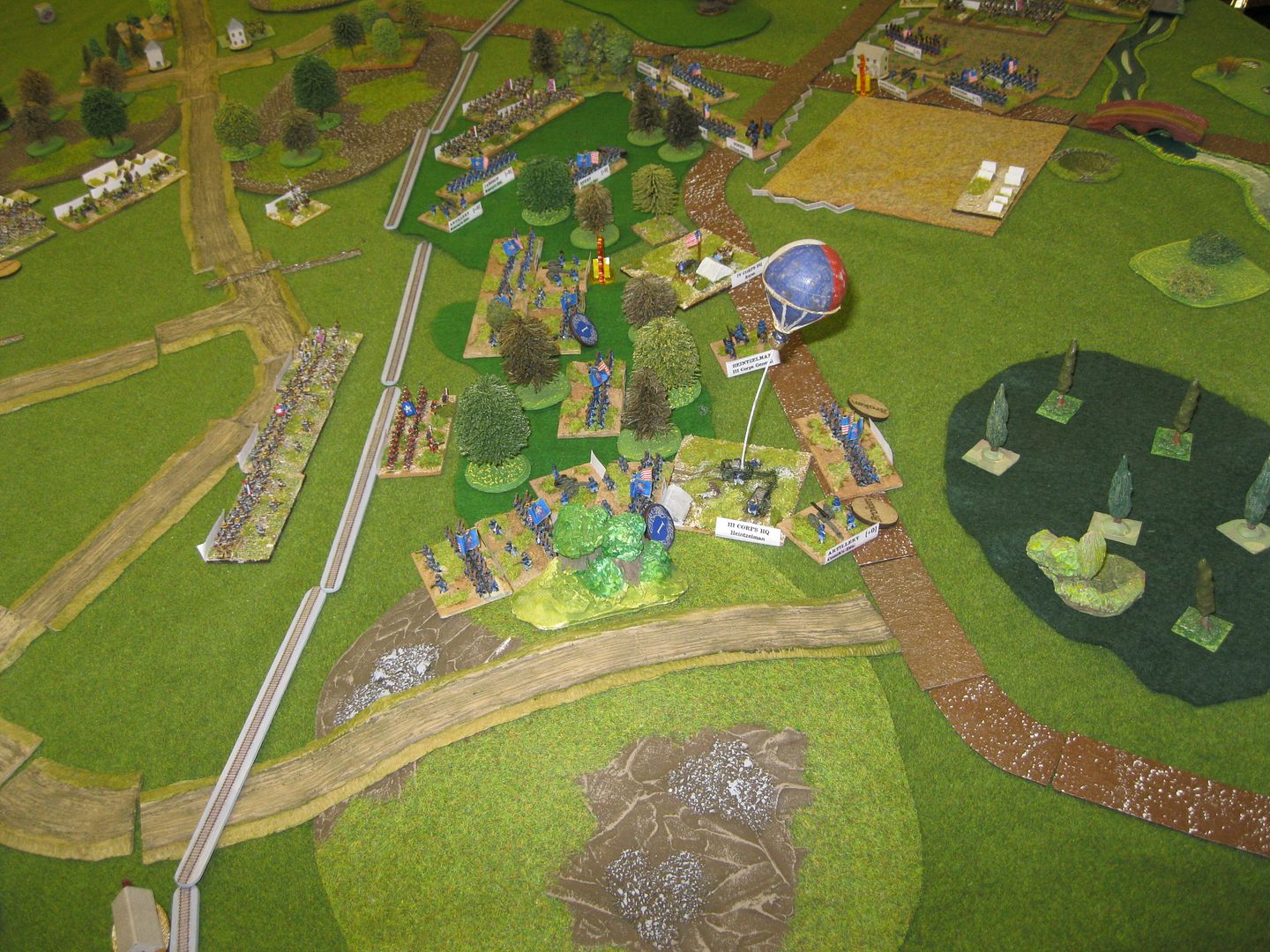 Well it sort of seems to be working, so looks like the 1914 Western Front will get a look in after all, not to mention the Polemos ECW boyos. The pictures above show how the Confederates almost surrounded the Union troops, before the sun set and the Union retreated to fight another day. Notice the abandoned Union breastworks and the 3mm AOF buildings and lolly stick railroad.
Glad to see you figured out the new photo posting system. Very slightly clunkier than the old site but still pretty fast.
Nice table.
Mark "Extra Crispy" Severin
ScaleCreep.com
DeepFriedHappyMice.com