>
Forums
>
Painting and Modelling
>
Gallery
> My 1870 FPW project
TOPIC: My 1870 FPW project

Standard User
Posts: 27

My 1870 FPW project
oppi
10th Apr 2016 10:34:44
Hi ! I just finished my first 2 bases of the FPW Starter Pack, Ulans and Jaegers. 1 Base = 1 Regiment
Anyone got some ideas what rules go with this basing & period besides Polemos ? I have Mit Blut und Eisen, but the basing doesnt work i think. is the 1870 Ruleset good for this ? Thanks for your input !
EDIT: didnt work to put the images directly into the post so i just share the imgur link
If you want to fight the battles of the FPW on a 6'x4' or smaller then look no further than Bloody Big Battles by Chris Pringle (available from North Star and Caliver). The suggested base size is 25mm - 30mm square (I use 30mm). The author recommends using double size bases to speed play, so if you make some 30mm bases you will be ready to play the games. This is one of the best rule sets I've used in 50 years of gaming, but, laying my cards on the table, I prefer straightforward rules that move quickly and produce a result in under four hours. There is a Yahoo group supporting these rules and the author also has a blog, both of which I would suggest you have a look at. Here are some of my Bavarians on the 30mm base. The unit represents a brigade: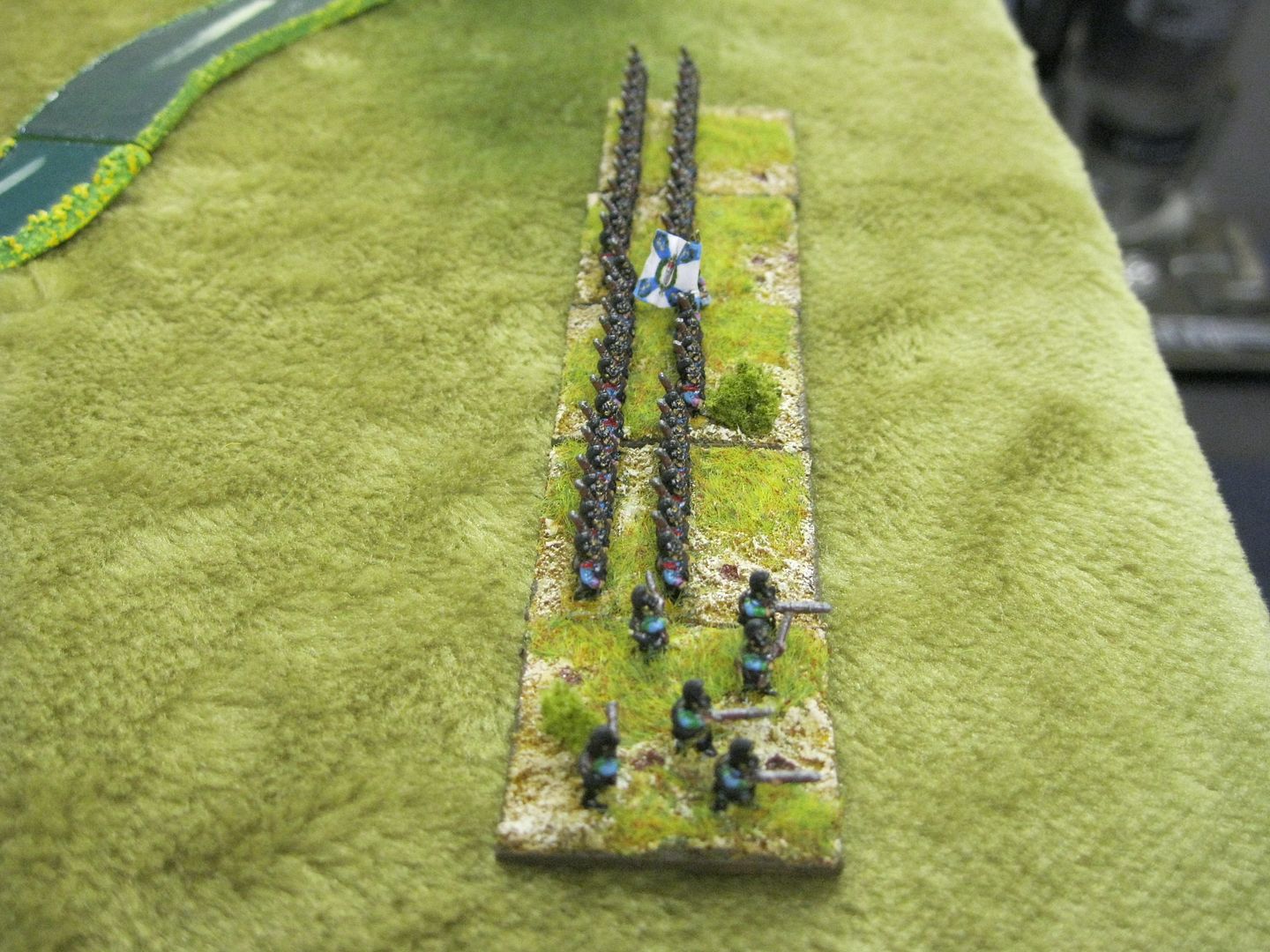 Oppi,
What problem did you have with the MBUE basing? We use exactly as you have and those bases would be 3 bases in MBUE. Some of us have 'spare' bases or we have cut some of the bases into a 2 and 1 as 'change'. But most of us just use casualty markers to note differences.
The scale in the rules is also flexible so there is no reason why one of your bases couldn't count as 2 or 1 (or indeed any number or fraction) of a MBUE base.