>
Forums
>
Painting and Modelling
>
Gallery
> Blenheim in Barcelona
TOPIC: Blenheim in Barcelona
The Alpha Ares club in Barcelona have made a great version of Blenheim using the Twilight of the Sun King rules.

There are some shots here - www.alphaares.com/2017/10/29/batalla-blenheim-1704-dau-historic-alpha-ares-2017/

More on facebook here - www.facebook.com/photo.php?fbid=10155989971131518&set=pcb.753732344818096&type=3&theater&ifg=1 - this is a link to one of the photos posted so look for the others.

There is a promo video here - www.youtube.com/watch?v=P8tZys7nIIU&feature=youtu.be

Standard User
Posts: 243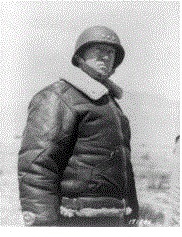 Blenheim in Barcelona
njt236
19th Nov 2017 04:03:17
That's pretty awesome
Through the travail of the ages Midst the pomp and toil of war Have I fought and strove and perished Countless times upon this star.
So as through a glass and darkly The age long strife I see Where I fought in many guises, Many names but always me.
So forever in the future Shall I battle as of yore, Dying to be born a fighter But to die again once more.
G S Patton

Administrator
Posts: 385
Blenheim in Barcelona
peter
20th Nov 2017 12:38:01
Loved the video - just wish it was longer.
Really nice presentation and a spectaular battle. Congratulations all round to those involved!
- The Overlord