>
Forums
>
Painting and Modelling
>
Modelling and Conversions
> An unusual use for a WSS general
TOPIC: An unusual use for a WSS general

Standard User
Posts: 2

An unusual use for a WSS general
robjones888
3rd Feb 2016 01:54:16
A year ago I picked up a couple of packs of WSS generals from the trade stand, and said that I was going to use them to put on the grenadier caps of my Imagi-nation horse grenadiers. Peter asked me to send a pic when they were done. Well, finally, they are done!
I am not sure if it is just me but I can't see the picture :(

Standard User
Posts: 2

An unusual use for a WSS general
Geont
4th Feb 2016 11:57:23
It looks as interesting idea to how to use 6mm miniature on bigger. These are 28mm miniatures?
Here is image using Direct link. Not gallery page of image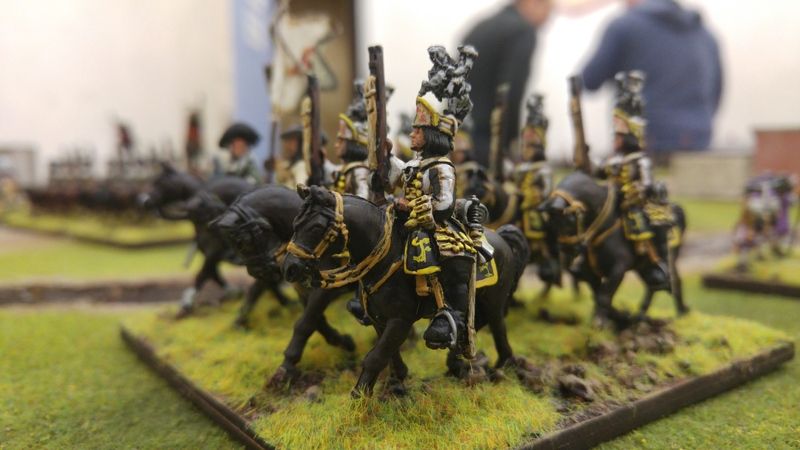 Very unusual but rather effective. An ultra elite unit I assume.