>
Forums
>
Painting and Modelling
>
Painting Questions
> Lucky Sixes
TOPIC: Lucky Sixes

Standard User
Posts: 34

Lucky Sixes
Baron Clenawly
8th Feb 2016 01:32:57
Christy Beall one of the 'Wargames Soldiers and Strategy' magazine team has posted a video on her You tube Channel covering the painting of a unit of Baccus 6mm Napoleonic French Cuirassiers. Well worth a watch and coming from a Professional painter who tends to work with 28mm figures; this adds a different perpective to the one I certainly take when painting 6mm. Should be interesting to see how it is received both by members of this Forum and wargamers in general. .

Standard User
Posts: 44

Lucky Sixes
Fenton
9th Feb 2016 10:59:31
Had a look on you tube. No videos seem to be posted there on her channel

Standard User
Posts: 34

Lucky Sixes
Baron Clenawly
9th Feb 2016 11:54:09
Link to the video on You tube
youtu.be/PKGznSHQLck
Hope it works!

Standard User
Posts: 34

Lucky Sixes
Baron Clenawly
9th Feb 2016 11:57:08
https://youtu.be/PKGznSHQLck

Administrator
Posts: 383
Lucky Sixes
peter
9th Feb 2016 01:34:38
Very interesting. A lot more highlighting than I put into any of my figures and a lot of stages, but she certainly got the essentials bang on.
Paint the unit, not the man.
Go bright and look for contrast to create the effect.
Don't go for perfection.
Don't over strive for detail. Good enough IS good enough.
It was fascinating to see how a high-end 28mm painter approached the subject. My only regret is going to be reading all the .'Oh my eyes are too old', and 'I could't paint things that small!', comments from painters who will habitually highlight corneas and paint fingernails on 28mms...
Nicely done all round!
- The Overlord

Standard User
Posts: 118

Lucky Sixes
Mollinary
9th Feb 2016 08:46:31
Wow, I watched this expecting to be impressed, both by the methods and the results. I ended up being fascinated by how disappointed I was! The methods seem to still be 28mm methods, with no discernible results at 6mm. The washes, the undercoats, lots of work, no results. What she said struck a chord, but she didn't seem to follow through in practice. Using the black undercoat to provide the contrast wasn't enough, but her method didn't seem to provide the results I expected. Her highlight was still not bright enough, or so it seems to me. I also thought her basing method didn't help to bring out the colours of the figures. I would love to see Kev's tutorial as a comparison!
Mollinary

Standard User
Posts: 243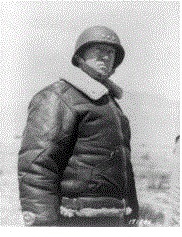 Lucky Sixes
njt236
9th Feb 2016 09:46:52
Just watched the video, Have to agree with Mollinary. Granted Napoleonic uniforms can be complex to paint with tunics, dolmans, pelisses etc but this was a lot of time and effort to complete a base of figures which could have been achieved with a basecoat, wash and perhaps a highlight or two. She obviously doesn't have to paint thousands of these little fellas. Her basecoat colours were far too dark, mixing black and dark Prussian blue for the coats???? and the highlights not light enough. And yes the base was absolutely terrible.
Nigel
Through the travail of the ages Midst the pomp and toil of war Have I fought and strove and perished Countless times upon this star.
So as through a glass and darkly The age long strife I see Where I fought in many guises, Many names but always me.
So forever in the future Shall I battle as of yore, Dying to be born a fighter But to die again once more.
G S Patton

Standard User
Posts: 44

Lucky Sixes
Fenton
10th Feb 2016 03:44:59
It does seem to be an over fussy way of painting 6mm

Standard User
Posts: 34

Lucky Sixes
Baron Clenawly
13th Feb 2016 01:50:32
As one of the individuals who requested Christy post a video on painting 6mm here are a few observations.
|I think there will always be 'too small to paint' Nay Sayers, but hopefully they are getting fewer in number. Looking at the You tube comments, there are more praising 6mm than criticising it as a figure scale.
Christy needs applauding for giving 6mm a go, especially as she is primarily a 28mm figure painter and receives lots of requests to paint figures in that scale. For a first time try she had picked up several of the elements for smaller figure painting. Some of this reminds me of the Baccus Painting challenge run several years ago now. I had a larger figure approach myself to painting 6mm until I attended one of Dr Mikes SMS sessions for re-education.
So a bit of publicity and promotion for 6mm which can never be a bad thing.

Administrator
Posts: 383
Lucky Sixes
peter
15th Feb 2016 12:11:28
As we all know, painting 6mm is a different proposition to painting 28mms. I think Christy did make a good stab for a first timer. All of us old sweats know that she made a couple of basic errrors (overpainting and trying too much subtlety) but on the whole she got more right then wrong in that context.
I suspect that she would do things differently a second time around and I'd hope we could tempt her to have a go.
I do agree that the basing needs sharpening up. Basing can make or break a 6mm unit and it needs to be done with appropriate materials.
- The Overlord