>
Forums
>
Painting and Modelling
>
Painting Questions
> Vallejo what a revelation
TOPIC: Vallejo what a revelation

Standard User
Posts: 31

Vallejo what a revelation
Jmedmans
8th Jun 2016 02:35:00
Just wanted to say I think vallejo paint is wonderful.
Jonathan

Standard User
Posts: 227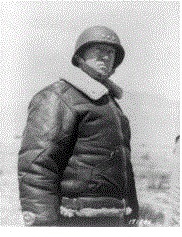 Vallejo what a revelation
njt236
9th Jun 2016 12:53:52
70% of what I use is Vallejo. 20% Foundry and then 10% Citadel
Through the travail of the ages Midst the pomp and toil of war Have I fought and strove and perished Countless times upon this star.
So as through a glass and darkly The age long strife I see Where I fought in many guises, Many names but always me.
So forever in the future Shall I battle as of yore, Dying to be born a fighter But to die again once more.
G S Patton
Indeed. Almost all my painting is Vallejo (as well as priming, varnishing, water effects and pumice basing paste). They are also highly recommended by 'El Mercenario', although he does rate the Citadel metallics as better.

Standard User
Posts: 14

Vallejo what a revelation
monk2002uk
10th Jun 2016 08:01:54
The one issue is that some of the Vallejo range develop colour separation if left standing unused. Thorough mixing is important but I often leave these bottles upside down in order to make the mixing process easier.
Robert

Standard User
Posts: 18

Vallejo what a revelation
tdumontelle
12th Jun 2016 01:10:57
It is important to shake their paints very well. I actually tried to return the first one I ever bought to the store becuse it seemed to be just powder and ooze. The employee showed me what to do...shake it and then roll it, repeating several times. Some times you have to sqeaze the bottom to break up the sediment before shaking. It's funny that the color I first bought was german feldgrau, at least 10 years ago. I'm still using that same bottle and have several german armies done (6mm, 15mm and 28's).
Another key is getting the paint thinned just right. I stopped globbing the paint on a few years ago and started doing multiple thin coats. Their paints are so good that you can brush paint even 28mm tanks and it's no problem.