>
Forums
>
Painting and Modelling
>
Painting Questions
> Painting Baccus Roads/Rivers
TOPIC: Painting Baccus Roads/Rivers

Standard User
Posts: 3

Painting Baccus Roads/Rivers
oldsmokie
18th Aug 2016 05:35:55
bought some of the Baccus roads and rivers and was wondering what the best method of painting them was, any advice,tips,hints

Standard User
Posts: 118

Painting Baccus Roads/Rivers
Mollinary
18th Aug 2016 06:46:02
Timecast have a guide on their website for preparing and painting their latex rivers and roads, which look very similar to the Baccus ones.
Mollinary

Standard User
Posts: 243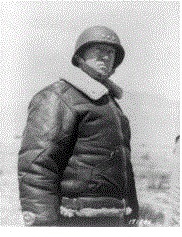 Painting Baccus Roads/Rivers
njt236
19th Aug 2016 06:43:22
I think the Baccus roads are by Timecast.
Nigel
Through the travail of the ages Midst the pomp and toil of war Have I fought and strove and perished Countless times upon this star.
So as through a glass and darkly The age long strife I see Where I fought in many guises, Many names but always me.
So forever in the future Shall I battle as of yore, Dying to be born a fighter But to die again once more.
G S Patton
I have some latex roads which have given great service over the last 20 years. I found that a wash, followed by dry brushing works best. But give them a thorough wash in warm, soapy water first, and rinse and dry thoroughly before starting to paint.