>
Forums
>
Painting and Modelling
>
Painting Questions
> Best brushes?
TOPIC: Best brushes?
Currently I'm using Kensington Sable 00000 (5/0). The point is fine enough, and they hold the point for around half a DBA army, but then the point blows out and they become useless.
Have any of you found a brush that holds a tiny point for a really long time? Preferably forever?
Thanks in advance for this, and all the other great advice you've given me since I joined the forum.

Standard User
Posts: 56

Best brushes?
Nick the Lemming
29th Aug 2016 01:47:26
I've been usng Rosemary and Co brushes for several years now. I bought some spares for when the ones I was using inevitably had to be written off. They're still sitting in my spare brush tray.

Standard User
Posts: 4

Best brushes?
SargKael
29th Aug 2016 02:34:15
I recently bought a set of Winsor and Newton series 7 watercolour brushes and i'm very happy with the purchase. A lot better than the brushes I've used previously(Army Painter and some Citadel).
Windsor and Newton series 7 every time. Find I need go no lower than a OO even on 3mm figures. I have a 1, a 0 and a 00 and they have been giving me excellent service for nearly 2 years now. I would also reccomend using artists brush cleaner and restorer at the end of a painting session. My cleaner came from the US.

Standard User
Posts: 178

Best brushes?
Glenn Pearce
29th Aug 2016 02:31:23
Hello MykeCole!
I only use 10/0 for the detail and bigger brushes for area painting, horses, coats, pants, boots, grass, etc.
I stopped using good or expensive brushes years ago as none of them really seemed to stand up very long. I now only buy the cheapest brushes possible and toss them out about once a month sometimes two months if it's a quality cheap brush. I actually save money and have a good useable point longer as I no longer hang on to a brush longer than I should because it was expensive. I presently pay about $1.50 Cdn. per brush.
Go cheap, save money and get a better paint job!
Oh some of them only last a few weeks if I paint a lot and they were really cheap.
Best regards.
Glenn
How about some photos Glenn to show us the results of these cheap brushes.

Standard User
Posts: 56

Best brushes?
Nick the Lemming
30th Aug 2016 12:54:20
Glenn, if you're spending $1.50 a month on crap brushes, you should swap to Rosemary and Co kolinsky ones - they last a good couple of years at least, and cost about $7 Canadian. Even if they only last you for 1 year, that's less than half of what youre spending, for better quality brushes.
Also, to echo what someone else said above, use brush soap. It's cheap and lasts forever and really helps look after your brushes.
Huh? A year?
What am I doing wrong? I am using Kolinsky Sable, and my 5/0 brush didn't last a week. The point blew out (too spread/thick to do shield/banner details) pretty much after the first day.

Administrator
Posts: 352
Best brushes?
peter
30th Aug 2016 09:50:13
I'd back up those singing the praises of Rosemary and Co. They are the suppliers we use for our brushes. For the money they cannot be beaten.
You really, really, really, really do no need to go smaller than a 00 and I rarely if ever use one of those. A 0 or a 1 is adequate for pretty much anything the wee chaps need covering. A good brush retains its point if it is looked after and using anything other than a good brush is a false economy.
- The Overlord

Standard User
Posts: 61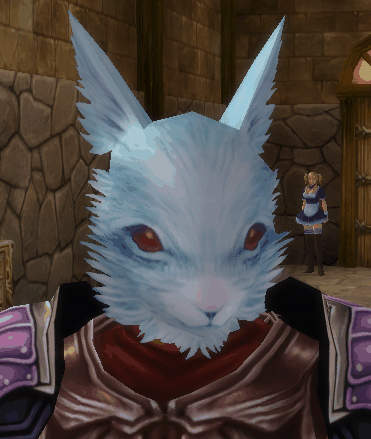 Best brushes?
ithoriel
30th Aug 2016 10:42:54
Despite buying the likes of Windsor and Newton brushes and cleaning them carefully and thoroughly I never had any last more than a couple of months (usually less than half that) before they were fit only for applying glue and the like.
These days I buy mainly cheapies from The Works or Ebay with the occasional wargames company or art shop brush bought in moments of weakness/ madness.
I use brushes ranging from 000 up to brushes designed for women to apply foundation make-up with (very useful for drybrushing large terrain pieces!).
Growing old is mandatory, growing up is entirely optional!