>
Forums
>
Painting and Modelling
>
Terrain
> WW1 trench system
TOPIC: WW1 trench system

Standard User
Posts: 95

WW1 trench system
pushing.tin
18th Oct 2015 08:04:50
Here are some 6mm trenches I've been working on
http://pushingtinwargames.blogspot.co.uk/2015/10/digging-in.html

Standard User
Posts: 1

WW1 trench system
jbmudshark
28th Oct 2015 03:17:27
Excellent PT, I love how you made the trenches below ground level. I've seen too many model trenches that are entirely above ground level.

Standard User
Posts: 235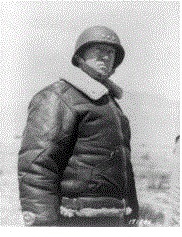 WW1 trench system
njt236
28th Oct 2015 06:12:14
That's pretty damn good
Through the travail of the ages Midst the pomp and toil of war Have I fought and strove and perished Countless times upon this star.
So as through a glass and darkly The age long strife I see Where I fought in many guises, Many names but always me.
So forever in the future Shall I battle as of yore, Dying to be born a fighter But to die again once more.
G S Patton

Standard User
Posts: 47

WW1 trench system
Spangenhelm
29th Oct 2015 01:49:02
That tutorial and the finished product are quite inspirational. I heartily agree with jbmudshark, the above ground trench systems just kill the period look for me. They resemble 40K more than Flanders' fields.
Splendid work there.

Standard User
Posts: 17

WW1 trench system
monk2002uk
30th Oct 2015 05:54:59
Though bear in mind that the 'trenches' in Flanders fields were almost all above ground ;-) The watertable was so high that it was not possible to dig more than a few inches down, so breastworks were created from sandbags, etc in order to form parapets and parados.
Robert

Standard User
Posts: 95

WW1 trench system
pushing.tin
30th Oct 2015 09:36:29
Thanks for the complements everyone. TI think it shows up another advantage of 6mm, as I can't imagine it would be so easy to get the same effect with larger figures. If anyone fancies having a go themselves I have now put up the templates online here http://pushingtinwargames.blogspot.co.uk/p/ww1-trench-patterns.html

Standard User
Posts: 1

WW1 trench system
Grey Hunter
23rd Nov 2015 05:39:10
I've had a go at this myself, and some barbed wire as well.
This is a complete trench system with barbed wire for The Great war Spearhead.
http://randombitzontheside.blogspot.com/2015/11/digging-in-6mm-trenchs-and-barbed-wire.html