>
Forums
>
Rules
>
Polemos Rules
> Solo Wargaming
TOPIC: Solo Wargaming

Standard User
Posts: 35

Solo Wargaming
Jmedmans
7th Apr 2016 07:21:52
I am a solo wargamer who for many years has cannabalised rules (usually donald Featherstone and Paddy Griffith )for 6mm napoleonic games.
However This time I only want to use the Polemos Napoleonic rules. I would like ask how do they play when used by the solo wargamer? Any thoughts ideas?
Jonathan

Standard User
Posts: 111

Solo Wargaming
rsjahn
7th Apr 2016 07:31:19
Hi Jonathan,
i'm using Polemos rules quite often in solo playing, and it works very well vor me - the only thing, that needs a little adjustment, is the tempo-bidding process. Usually i throw a dice for both sides, adding it to my bids. Its still a bit schizophrenic to bid for both sides, but it works.
Cheers, Ralf

Standard User
Posts: 35

Solo Wargaming
Jmedmans
7th Apr 2016 08:04:16
Thanks Ralf
Schizophenia is no problem!!!!!

Standard User
Posts: 243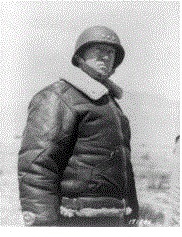 Solo Wargaming
njt236
7th Apr 2016 05:42:16
Schizophrenia. that's double the problem is it not
Through the travail of the ages Midst the pomp and toil of war Have I fought and strove and perished Countless times upon this star.
So as through a glass and darkly The age long strife I see Where I fought in many guises, Many names but always me.
So forever in the future Shall I battle as of yore, Dying to be born a fighter But to die again once more.
G S Patton
Hello Jonathan, I play a lot of solo games of Polemos Napoleonics and I have written about how I adapt the tempo system for solitaire play here
There are lots of battle reports and so on in the blog too if you want to see it in action

Standard User
Posts: 35

Solo Wargaming
Jmedmans
8th Apr 2016 07:51:44
Hello njt236 schizophrenia is a double problem true!!! Never mind ever onwards
Thanks whirlwind wil have a look at the blog.
Another solo Polemos Napoleonic battle report, this time featuring French and Russians fighting at Golymin here.