>
Forums
>
General
>
General
> I'm back
TOPIC: I'm back

Standard User
Posts: 1

I'm back
Richie
15th Jan 2015 09:40:52
Hi everyone, seems like ages since I was last here. I love the look of the new site though I am still finding my way around.
I'm hoping to get along to Vapnartak next month and treat myself to some goodies from Baccus. I've been eying up the new SYW rules for a while now.

Standard User
Posts: 31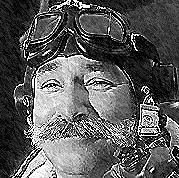 TOPIC: I\'m back
Wg Cdr Luddite
15th Jan 2015 08:59:17
Hi Richie- welcome back. Might see you at Vapnartak.