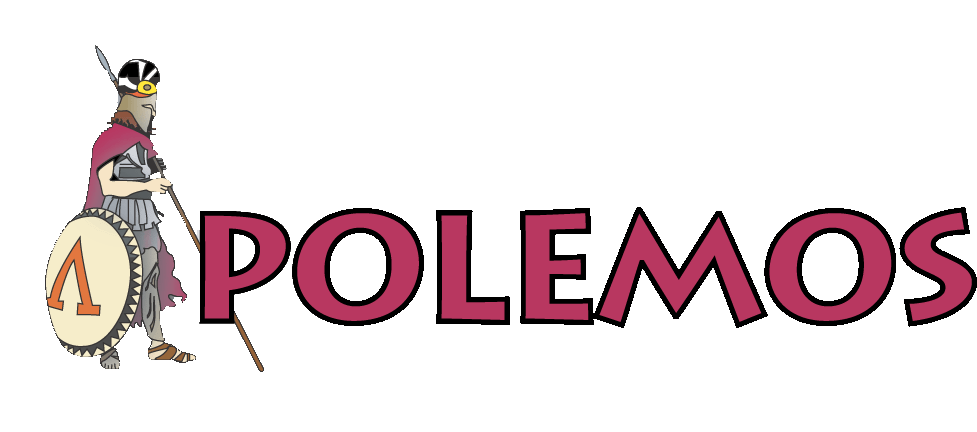 POLEMOS - NAPOLEONIC WARS SOURCEBOOK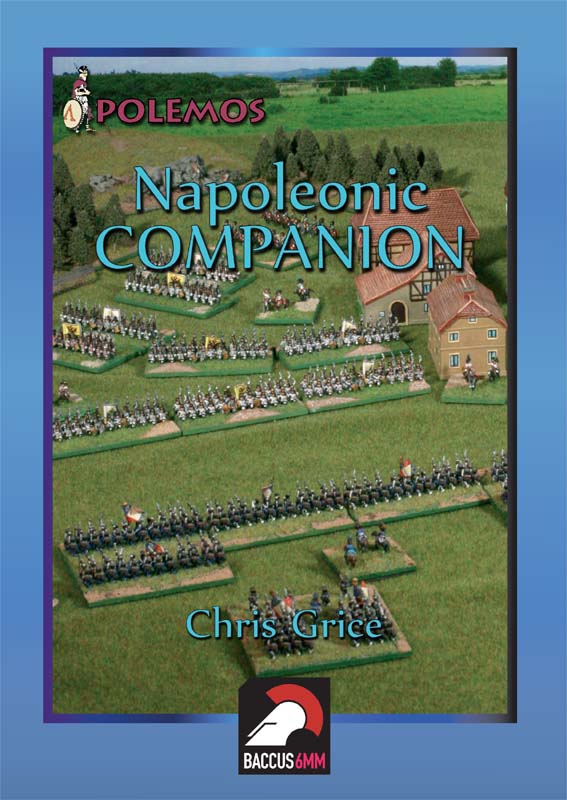 £15.00 plus p&p
84 pages including 16 colour.
The Polemos Napoleonic Companion is the perfect partner to the main rules booklet. It provides the opportunity to expand the range of actions and armies outlined in the rules by providing more scenarios and army generators. There is also a section on extending the available action by playing campaigns, complete with a sample campaign scenario and map.
Chris Grice has also added a really useful section with the 'Jargon Buster' which sets out to explain in plain language all those awkward, confusing and impenetrable terms that crop up. It may well be fine for a wargamer who has been playing Napoleonics for the past half century to talk about 'Cacadores', 'Depot Battalions' and 'Carabiniers', but it can be both confusing and off-putting to the newcomer. The final section of the Companion gives you a listing of the composition of the armed forces of all the major nations and most of the minor ones of the wars. This can be really useful for planning new armies and projects.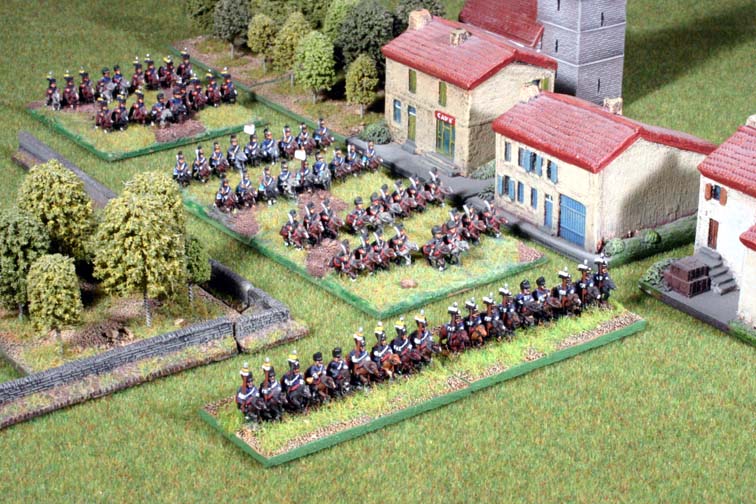 Contents
GDD Scenarios
Saalfeld 1806
Golymin 1806
Corunna 1809
Raszyn 1809
Maya 1813
Hagelberg 1813
Tolentino 1815
Wavre 1815
GDD Army Generators
France 1809
Army of Italy 1809
Spain 1809
Austria 1809
Westphalia 1812
Bavaria 1813
Warsaw 1813
Saxony 1813
Wurrtemburg 1814
Naples 1815
Dutch-Belgian 1815
MDE Scenarios
Austerlitz 1805
Jena and Auerstadt 1806
Eylau 1807
Aspern-Essling 1809
Wagram 1809
Salamanca 1812
Borodino 1812
Vittoria 1813
Waterloo 1815
Campaigns
Campaign Rules
Campaign Map
Sample Campaign - The Pyrenees 1813
Rivers and Streams


Armies of the Napoleonic Wars
Austrian
Bavaria
France
Great Britain
Italy
Naples
Netherlands
Poland
Portugal
Prussia
Russia
Saxony
Spain
Westphalia
Wurttemburg