>
Forums
>
General
>
BaccStarter
> Russian Napoleonic
TOPIC: Russian Napoleonic

Standard User
Posts: 4

Russian Napoleonic
Chad
9th May 2015 06:14:41
The figures in shako appear to have shako cords. Can anyone confirm this please?
These were not introduced until 1809 according to my information. I was hoping to order some for the period 1805-07, but if they do have shako cords they would not be appropriate.
Thanks
Chad

Standard User
Posts: 242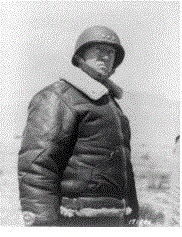 Russian Napoleonic
njt236
11th May 2015 01:51:48
Hi Chad.
Theophanes asked much the same question a few weeks back so I'll repost my response to that question.
The stovepipe shako adopted in 1803 had the national cockade at the front with a pom-pom on top of varying colours, no cords. Grenadiers had a tall thick Busch plume. Cords were adopted in 1809. Before the re-organisation in 1807 a single white shoulder belt was worn over the left shoulder supporting a black cartridge pouch. The white waist belt was wide with a large brass buckle with, on the left side, a brown leather bayonet scabbard. Back packs were a cylindrical, black leather valise worn on a single white shoulder strap over either shoulder. In 1807 the new black square back packs with white shoulder straps were introduced. In 1809 white cords were added to the shako which now had a more bell shaped top. The waist belt was replaced by a shoulder belt. The Baccus Russians do have shako cords so would only be suitable from 1809 - 1812 when the kiwer was adopted. So for Austerlitz, for instance No. Hope this helps.
Nigel
Through the travail of the ages Midst the pomp and toil of war Have I fought and strove and perished Countless times upon this star.
So as through a glass and darkly The age long strife I see Where I fought in many guises, Many names but always me.
So forever in the future Shall I battle as of yore, Dying to be born a fighter But to die again once more.
G S Patton

Standard User
Posts: 4

Russian Napoleonic
Chad
12th May 2015 07:21:21
Nigel
Thanks. Confirms what I thought.
Chad