>
Forums
>
Rules
>
Other Rules
> 1871 Rules
TOPIC: 1871 Rules
At Colours last weekend I watched some of Bruce Weigle's 1871 game in which he was demonstrating the Vendome scenario. As usual with Bruce's games it looked spectacular, hosting a mass of 6mm figures, but I was more intrigued by the promise of them being a fast play version of his 1870 rules. During the afternoon I mulled over whether to get a copy. I already have the three original sets, 1870, 1859 and 1866 (order of publication) with which I had a lot of fun back in the earlier years of this century. However most of the games took a great deal of time to play and some of the rules mechanisms were a little obscure.
In the end I damned the expense and bought the last coppy I could find, and very gald I was too. Despite the title the first scenario is Noisseville, August 31st 1870. The final scenario is St.Quentin and there are 12 in all, again featuring a number of alternative and/or what if approaches.
The first thing I noticed was that the playsheet is now a single back to back sheet featuring all the necessary rules with clearer, larger type tables in colour. Secondly both artillery and small arms are conducted in the same way, with a separate table for each to calculate hits, but a common results table using a coloured and a whit D10. Single bases are removed rather than gradual attrition and so the hated pipecleaners can be done away with (they are still mentioned for use as disorder, routing and under fire markers, but I have produced my own diorama markers for those occasions). Melee is very streamlined using a very small number of factors and a D6. Again the results table is very straightforward (the two results tables remind me a little of Fire and Fury, ie if you lost by this much then this is what happens). Incidentally, the players were shaking all three dice at once in a transparent box so that any necessary result was always on display, in order to speed play even more.
Finally what about the small battle and its associated small-scale tactics. There are some intrigueing ideas to deal with this in the I/2 and 1/4 scale variants. Some of the scenarios have been planned entirely for the 1/4 scale game, so the battalion base now becomes a company, the battery base now becomes a half battery and the one hour move becomes a 1/2 hour. One of these scenarios, Villers-Brettoneux, features a French railway train in the station attempting to offload a reserve battery whilst in the heat of battle. There is also a 2/3 scale variant for those who want to play the biggest scenarios, such as Le Mans, but don't quite have enough figures for it.
For me the only downside is the sheer size of some of the tables - many battles needing an 8x6. I won't be able to manage that in my wargames room but it will make an interesting club project (I belong to one which has its own premises). The rules also contain info for putting together both permanent and temporary tables, both of which can be done in sections for making transport easier.
Finally, unlike the other rules in the series, this is not also a primer on the Franco-Prussian War. It does contain a chronology, a discussion of the rules, a bibliography and a very comprehensive order of battle (although Garibaldi's Army of the Vosges is not there). The author refers the user back to the other rulebooks for their discussions of weaponry, tactics, formations etc, rather than repeat them again (and make the book even more expensive). On the plus side these fast play rules are compatible with the scenarios in all three of the previous books and the relevant fast play playsheets for both 1859 and 1866 will be made available for free download on the website:
www.grandtacticalrules.com

Standard User
Posts: 52

1871 Rules
bushs
26th Sep 2017 01:47:05
Very interesting DP, I'll definitely be checking them out.

Standard User
Posts: 86

1871 Rules
6mmwargaming
11th Oct 2017 07:43:16
Thanks for the review. I missed the announcement of a new version and thought it was a typo! :-) I have the 1870 rules (havent played them yet) which are a fanatasic reference and I like that he hasnt repeated the scenarios and info again.
I agree about the massive tables and sometimes complex scenery for the scenarios.
I have tried building my temporary terrain for Bloody Big Battles the way he suggests and it has worked very well. This is Froeschwiller on a 6x4.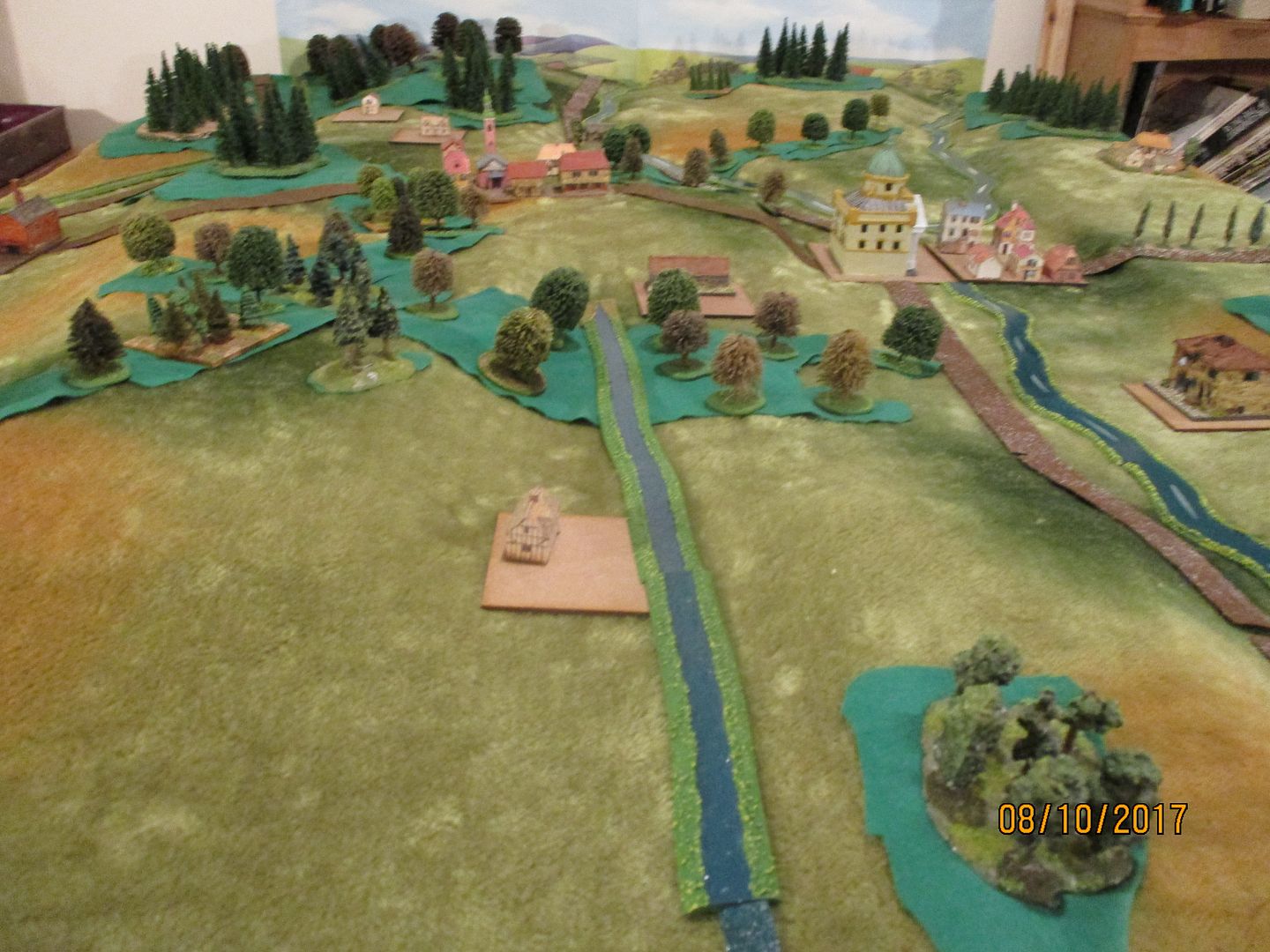 I will be fighting this again as a BBB game with my 6mm armies and will do a full report when completerd.