>
Catalogue
>
English Civil War (ECW)
> English
ECW01 - Armoured Pikemen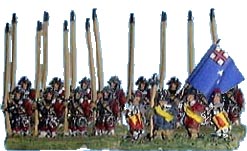 Armoured Pikemen
4 figures per strip
4 Command Strips per pack
20 Line strips per pack
Total - 96 Figures
EU: £6.60
Elsewhere: £5.50
ECW02 - Unarmoured Pikemen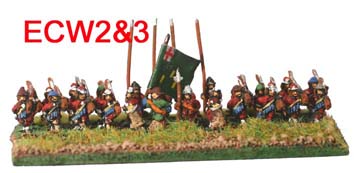 Unarmoured Pikemen
4 figures per strip
4 Command strips per pack
20 Line strips per pack
Total: 96 Figures
EU: £6.60
Elsewhere: £5.50
ECW03 - Musketeers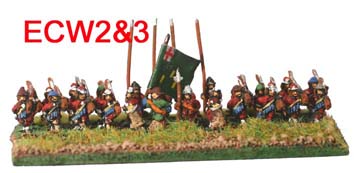 Musketeers
4 figures per strip
4 Command Strips per pack
20 Line strips per pack
Total - 96 Figures
EU: £6.60
Elsewhere: £5.50
ECW04 - Dismounted Dragoons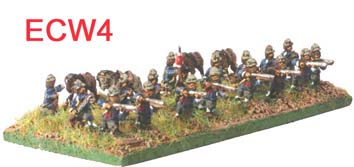 Dismounted Dragoons
4 figures per strip
2 Command strips per pack
4 Horse & horseholder strips per pack
4 Line strips per pack
Total - 40 Figures
EU: £3.30
Elsewhere: £2.75
ECW05 - Clubmen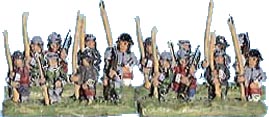 Clubmen
4 figures per strip
4 Command Strips per pack
20 Line strips per pack
Total - 96 Figures
EU: £6.60
Elsewhere: £5.50
ECW06 - Horse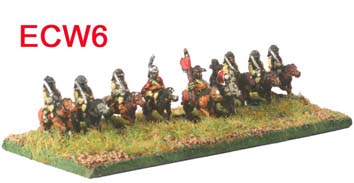 Horse
3 figures per strip
5 Command Strips per pack
10 Line strips per pack
Total - 45 Figures
EU: £7.70
Elsewhere: £6.42
ECW07 - Cuirassiers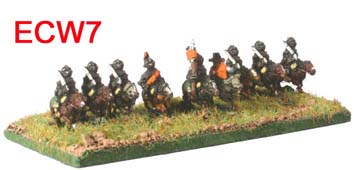 Cuirassiers
3 figures per strip
5 Command Strips per pack
10 Line strips per pack
Total - 45 Figures
EU: £7.70
Elsewhere: £6.42
ECW08 - Dragoons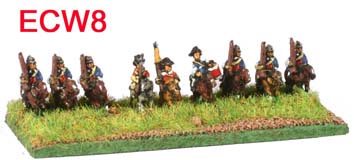 Dragoons
3 figures per strip
5 Command Strips per pack
10 Line strips per pack
Total - 45 Figures
EU: £7.70
Elsewhere: £6.42
ECW09 - Light Guns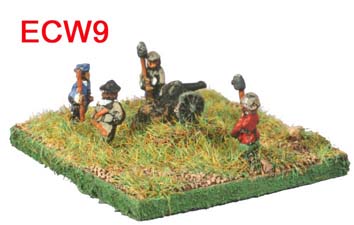 Light Guns
4 Models per pack
4 crew per cannon
Total - 4 models and 16 crew
EU: £3.30
Elsewhere: £2.75
ECW10 - Field Guns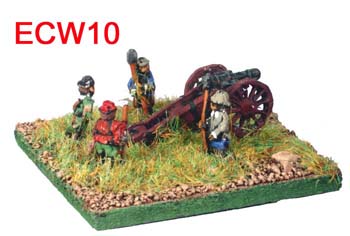 Field Guns
4 Models per pack
4 crew per cannon
Total - 4 models and 16 crew
EU: £3.30
Elsewhere: £2.75
ECW11 - Siege Guns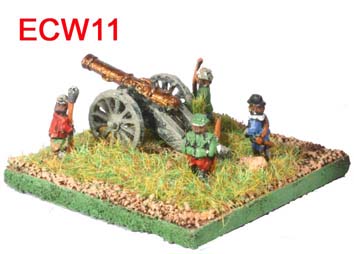 Siege Guns
4 Models per pack
4 crew per cannon
Total - 4 models and 16 crew
EU: £3.30
Elsewhere: £2.75
ECW12 - Mortars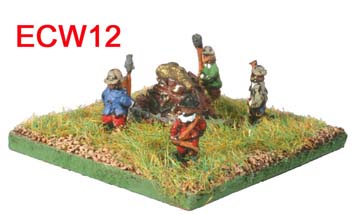 Mortars
4 Models per pack
4 crew per cannon
Total - 4 models and 16 crew
EU: £3.30
Elsewhere: £2.75
ECW13 - Limbers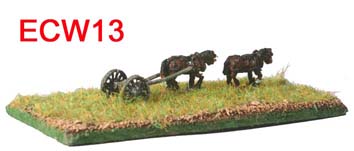 EU: £3.30
Elsewhere: £2.75
ECW15 - ECW Casualty Markers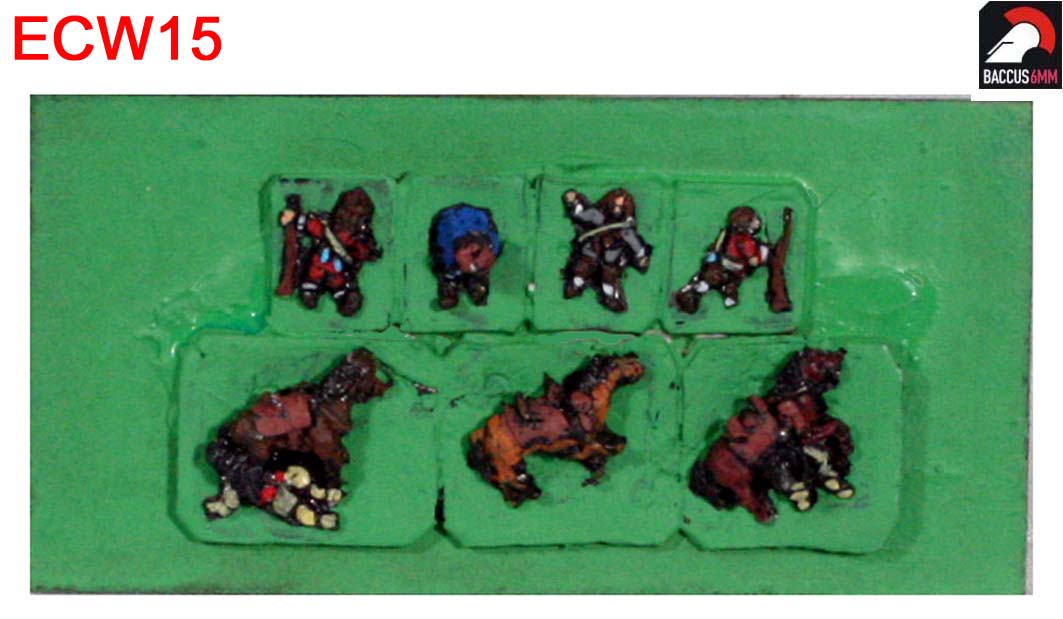 ECW Casualty Markers
3 cavalry figures, 4 infantry figures per strip
5 cavalry strips per pack
10 infantry strips per pack
Total - 55 figures
EU: £6.00
Elsewhere: £5.00
ECW14 - ECW Mounted Officers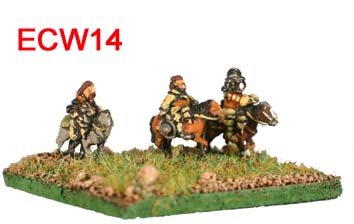 Mounted Officers
3 Figures per strip
5 strips per pack
Total - 15 figures
EU: £3.30
Elsewhere: £2.75
- English Army Pack
English Army Pack
8 units of Foot, each of 36 figures
12 units of Horse, each of 9 figures
2 Artillery units
3 Command units
Bases and flags not included
EU: £41.75
Elsewhere: £34.79
ECWENGD - Dragoon Booster Pack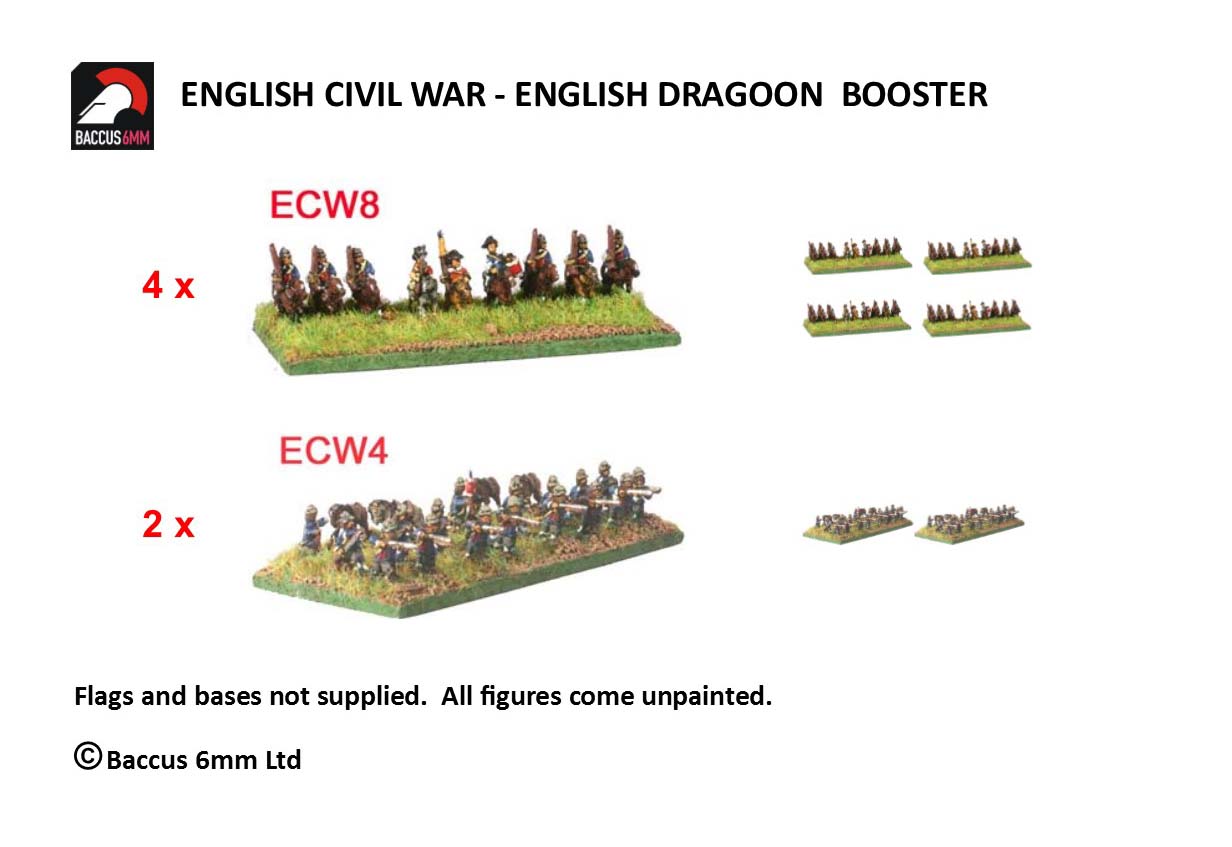 English Dragoon Booster Pack
4 units of Mounted Dragoons, each of 9 figures
2 units of Dismounted Dragoons each of 24 Dragoons and 12 horses
Bases and not included
EU: £12.70
Elsewhere: £10.58
ECWENGF - Foot Booster Pack
English Foot Booster Pack
8 units of Foot, each of 36 figures
Bases and flags not included
EU: £18.00
Elsewhere: £15.00
ECWENGH - Horse Booster Pack
English Horse Booster Pack
12 units of Horse, each of 9 figures
Bases and not included
EU: £18.00
Elsewhere: £15.00
English - English Civil War Boxed Set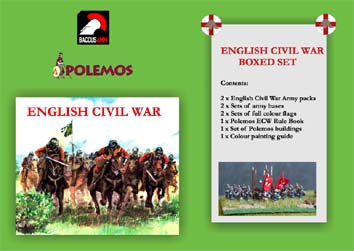 All you need to get started in this exciting period!
1 x Polemos ECW 2nd edition Ruleset.
2 x Polemos English Army Starter Packs.
2 Sets of pre-cut bases.
2 x English flag sheets
1 x Painting guide for ECW armies
2 x Cottages and plinths.
EU: £95.00
Elsewhere: £79.17
ECF01 - English Infantry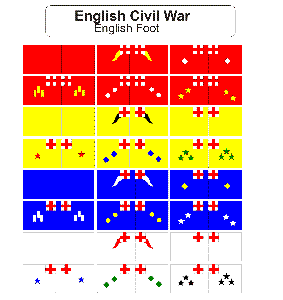 English Infantry (generic - suitable for both sides)
EU: £1.50
Elsewhere: £1.25
ECF02 - Essex's Foot (Parliamentarian)
Essex's Foot (Parliamentarian) - 24 Flags per sheet
Modern research is overturning many of the
certainties regarding ECW flags and casting
doubt upon previous attributions of regiments
to colours, which is why this sheet contains
few specific links.  Beware writers who make
positive attributions based upon the mythical
theory of direct links between flag and coat colours.
Brooks (42)
Holbourns (42)
Saye and Seles/Aldriches (44)
The second half of this group was issued to regiments at the Portsmouth refit in 1644.  It is a possibility that some were taken forward into the New Model Army in 1645.
EU: £1.50
Elsewhere: £1.25
ECF03 - Oxford Foot (Royalist)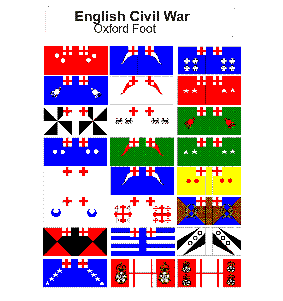 Oxford Foot (Royalist)  - 24 Flags per sheet
Oxford Regt (43)
Hoptons (44)
Apsleys(44)
Talbots (44)
Ashleys (44)
Cookes (44)
Pennymans (44)
Pennymans (44)
Lisles (44)
Thelwells (44)
Dyves (44)
Percys (44)
Bards (44)
Gerards (44)
Duke of Yorks (44)
Ruperts (45)
Kings Lifeguard (45)
EU: £1.50
Elsewhere: £1.25
ECF05 - Newcastles & Montrose\'s Foot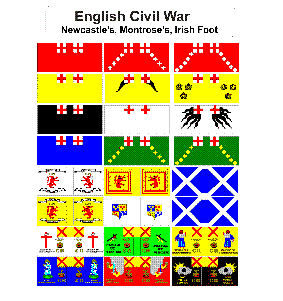 Newcastles Foot (12 Colours)
Montrose's Foot (12 colours)
EU: £1.50
Elsewhere: £1.25