>
Forums
>
General
>
BaccStarter
> Napolionics and bases
TOPIC: Napolionics and bases

Standard User
Posts: 1

Napolionics and bases
Goffik
14th Jun 2015 05:33:16
Hi everyone,
I am looking at starting some 6mm projects, namely Napoleonic. I was wondering what size bases the units need to be based on or is it solely dependant on the rule-set as this site sells bases of one size, but other sites show bases of other sizes.
Any information will be greatly appriciated.
Cheers,
Goffik
Hello Goffik:
The Baccus strips are 20mm wide so I base all my Baccus on 20x20mm metal (steel) bases. When I play a Poleomos style game, I make 60mm wide bases with sheet magnet and just put three steel bases on this larger base. Then I can very easily cut magnet bases to size for whatever rules set we're playing that week.
Mark
Mark "Extra Crispy" Severin
ScaleCreep.com
DeepFriedHappyMice.com
It very much depends on what you want to model - brigades, regiments, battalions? I am most likely to go for 60mmx6omm for rules such as Volley and Bayonet, The Painting Shed, Blucher and of course Polemos.

Standard User
Posts: 242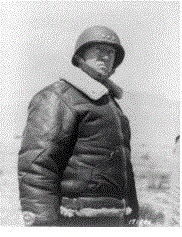 Napolionics and bases
njt236
15th Jun 2015 02:08:36
I base 60mm frontage regardless of rulesets.
Through the travail of the ages Midst the pomp and toil of war Have I fought and strove and perished Countless times upon this star.
So as through a glass and darkly The age long strife I see Where I fought in many guises, Many names but always me.
So forever in the future Shall I battle as of yore, Dying to be born a fighter But to die again once more.
G S Patton