>
Forums
>
General
>
Proxies and Alternatives
> EIR Praetorian Guard
TOPIC: EIR Praetorian Guard

Standard User
Posts: 2

EIR Praetorian Guard
Grumpymoose
22nd Feb 2015 11:53:48
I want include a small unit of Praetorian Guard for Hail Caesar. What proxy would you recommend? I was looking at the Marian Romans with gladius... Thanks

Standard User
Posts: 242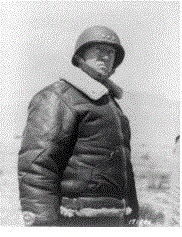 EIR Praetorian Guard
njt236
25th Feb 2015 04:38:40
The Marian Romans, either with pilum or gladius are fine. I'm using these but have replaced the 3 command figures, ie. the Centurion, Cornise player and Vexillum with those from AIR01 (early Imperial).
Through the travail of the ages Midst the pomp and toil of war Have I fought and strove and perished Countless times upon this star.
So as through a glass and darkly The age long strife I see Where I fought in many guises, Many names but always me.
So forever in the future Shall I battle as of yore, Dying to be born a fighter But to die again once more.
G S Patton

Standard User
Posts: 2

EIR Praetorian Guard
Grumpymoose
25th Feb 2015 06:18:19
Thanks!