>
Forums
General
>
Proxies and Alternatives
> War of 1812
TOPIC: War of 1812

Standard User
Posts: 45

War of 1812
Hecoma
5th Apr 2015 07:37:05
Hi all,
I'm beginning a new project with the War of 1812. Does anyone have suggestions for proxies ?
US infantry : napoleonic spanish line infantry NSP05 or NSP07 ? or british infantry ?
Militias : napoleonic infantry in hat NSP03 ? AWI infantry in hunting shirts ? other suggestions please ?
Thank you

Standard User
Posts: 242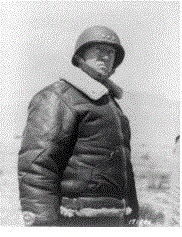 War of 1812
njt236
6th Apr 2015 01:09:18
Infantry in 1812 were still wearing the beaver Top Hat as well as the British Stovepipe shako along with the British style jacket so I would use a mix of Spanish NSP03 for formed line and NSP04 for skirmishers (in hats) and British in Stovepipe. Militia, AWI in hunting jacket and round hat.
Nigel
Through the travail of the ages Midst the pomp and toil of war Have I fought and strove and perished Countless times upon this star.
So as through a glass and darkly The age long strife I see Where I fought in many guises, Many names but always me.
So forever in the future Shall I battle as of yore, Dying to be born a fighter But to die again once more.
G S Patton

Standard User
Posts: 45

War of 1812
Hecoma
6th Apr 2015 06:56:45
Thanks a lot Nigel.

Standard User
Posts: 26

War of 1812
Harlequin
6th Apr 2015 10:24:14
And there's also the "Woodland Indians" from the American War of Independence range that you could use for your native warriors, although you've probably thought of that one already. :)

Standard User
Posts: 45

War of 1812
Hecoma
6th Apr 2015 01:14:52
Yes, I've thought of that ;) Thank you Harlequin.
Baccus range is plenty of references for proxies but it's not easy to find the good one :)

Standard User
Posts: 184

War of 1812
Glenn Pearce
6th Apr 2015 02:35:51
Hello Hecoma!
The Americans wore the top hat from 1808 to 1810. The new British style shako was 1810-1812 and a "Belgic" style shako was used from 1813-1815. As always the transitions took time so you have overlaps. The militia wore a number of different hats but the most common one for the period was the top hat. The round hat and hunting jacket were also in use. I chose the following:
Top Hat - NSP03 & NSP04
British Shako - NBR01 & NBR11
Belgic Shako - NBR14 & NBR16
Round Hat & Jacket - AWR09 & AWR10
Indians - AWI01 & AWI02
Generals - NBR09
Artillery - NBR07
Limbers - NFR15
Cavalry - NFR5
Best regards,
Glenn

Standard User
Posts: 45

War of 1812
Hecoma
6th Apr 2015 03:23:08
That's great ! Thank you Glenn.

Standard User
Posts: 3

War of 1812
kented
8th Apr 2015 04:48:00
Glenn's list is very good You can add these for even more variety
NDB01 - Dutch Line Infantry, formed US 1812 uniform
NDB04 - Belgian Line Infantry, formed US 1813 on
NBR05 - British Light Dragoons - Tarleton Canadian/Provincial Cavalry
NBR11 - British Light Infantry, stovepipe shako - skirmish Canadian Miltia
NBR16 - Flank Companies, Belgic Shako - skirmish Glengarry Light Infantry - used muskets not rifles
NBR18 - Light Dragoons, shako British Light Dragoons
NBR22 - British Rockets
AWL01 - Loyalist Infantry- Formed AWL02 - Loyalist Infantry - Skirmish longer jackets and headgear are good for various militia units in Canada and with some minor conversions can also be used for various US militias as well
AWL03 - Queen's American Rangers - Skirmish a little filing off the hats and yu get the Canadian Voltigeurs ( Gey Uniforms/ Fusilier barskins)
AWR11 - Continental Dragoons varous Militia units
I have built large 1812 armies and can fight most battles at a 1:5 ratio and the rest at 1:10 This allows realistic looking armies on a regular gaming table Battles look like battles and becuase we are looking at armies of a few thousand so you can refight the actual battles without scaling down units as you usually have to do with Napoleoncs You can use a variety of rule sets and one way to adapt is to count one Baccus strip of 4 figures as one figure for larger scales - so a base with 4 Baccus strips gives you 16 figures that scales down to 4 figures for rules systems like Rocket's Red Glare
Have fun

Standard User
Posts: 45

War of 1812
Hecoma
8th Apr 2015 06:12:32
Whoa ! Many thanks kented.
I'm french (nobody is perfect :)) and I've discovered this conflict with this blog :
http://history-uniforms.over-blog.com/tag/uniformes/
I think it could be helpful although it's a french blog

Standard User
Posts: 3

War of 1812
kented
12th Apr 2015 04:31:33
Bonjur Hecoma
Thesiteyou mentionned is excellent and as probably the best source of 1812Uniforms on the WEB You maywant to try these other sites
http://www.warof1812.ca/
http://www.napoleon-series.org/military/c_warof1812.html
Your French ancestry reminds me of how confusng the War of 1812 can be. Many American gamers profess great admiration for the British at Waterloo Wellington in the Peinsula and Nelson at Trafalger and are "confused" when I remind them that Napoleon was their ally and that Wellington and Nelson (if still alive) could easily have been the ones to lead an invasion of their country The greatUS eublic in effect was allied with Imperial France against the Britain