>
Forums
>
General
>
Website Queries
> Thread info
TOPIC: Thread info

Standard User
Posts: 44

Thread info
Fenton
14th Jan 2015 10:49:20
Hi
This is very minor, but on the thread info it shows that the last person to post on a particular thread is also listed as the person who started the thread. Nothing major but might effect someone trying to search for a particular post
Thanks Fenton, that one slipped through the net.
I've added it to the list and fixes are ongoing :)

Standard User
Posts: 242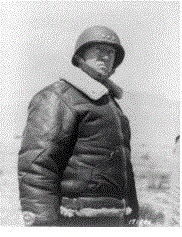 Can't create new thread
njt236
14th Jan 2015 04:12:13
I can reply to posts but I can't start a new thread of my own. I went into Gallery to start a thread. Filled in the subject box, wrote some text, included the url of a picture, hit the post button. Off it went and the Gallery came back with no posts.!!!!. Also a preview option would be good to see your post before actually posting it
Nigel
Through the travail of the ages Midst the pomp and toil of war Have I fought and strove and perished Countless times upon this star.
So as through a glass and darkly The age long strife I see Where I fought in many guises, Many names but always me.
So forever in the future Shall I battle as of yore, Dying to be born a fighter But to die again once more.
G S Patton
Looking into this for you now...
I can reply but not start a thread today (tho I started a new thread a few days ago).
Also, when a thread has multiple pages the Page 1 Page 2 little boxes only appear at the TOP of the thread. You get to the bottom and ownder where is the rest? There's no "next page" nav aid at the bottom.
Mark "Extra Crispy" Severin
ScaleCreep.com
DeepFriedHappyMice.com