>
Forums
>
General
>
Website Queries
> News - 'Older' link
TOPIC: News - 'Older' link

Standard User
Posts: 52

News - 'Older' link
bushs
29th Aug 2017 11:44:29
Hi,
The 'older' link located at the bottom right hand corner of the 'News' section of the webpage doesn't seem to work.
I don't seem to be able to look at 'News' posts earlier then 19-06-2017.

Standard User
Posts: 242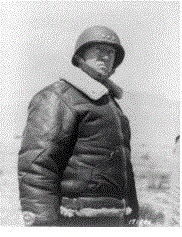 News - 'Older' link
njt236
29th Aug 2017 10:01:38
You're not wrong there
Through the travail of the ages Midst the pomp and toil of war Have I fought and strove and perished Countless times upon this star.
So as through a glass and darkly The age long strife I see Where I fought in many guises, Many names but always me.
So forever in the future Shall I battle as of yore, Dying to be born a fighter But to die again once more.
G S Patton
Good point, well made.
I have corrected this omission!

Standard User
Posts: 52

News - 'Older' link
bushs
21st Sep 2017 02:37:58
Excellent. Thanks!