>
Forums
>
Painting and Modelling
>
Gallery
> Our last garage battle, ~1866
TOPIC: Our last garage battle, ~1866
09.07.2017 Austrians/Prusskies VS French/Sardinians
http://1756-1762.blogspot.ru/2017/11/blog-post.html?m=1

Standard User
Posts: 243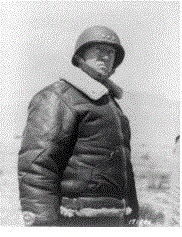 Our last garage battle, ~1866
njt236
9th Nov 2017 10:43:56
Nice models. The ones on the wall that is.
Through the travail of the ages Midst the pomp and toil of war Have I fought and strove and perished Countless times upon this star.
So as through a glass and darkly The age long strife I see Where I fought in many guises, Many names but always me.
So forever in the future Shall I battle as of yore, Dying to be born a fighter But to die again once more.
G S Patton