>
Forums
>
Painting and Modelling
>
Modelling and Conversions
> Polish Infantry 1700
TOPIC: Polish Infantry 1700

Standard User
Posts: 111

Polish Infantry 1700
rsjahn
26th May 2016 08:00:29
Hi, for my GNW Polish Army I need some infantry. The Poles in the GNW-range are very nice, but a little bit to 17th.ct. for my taste. Very usefull for the siege of Vienna, but not so much after 1700. So I tried a conversion from the polish pikemen: I cut of the pikes (easy to do), drilled a little bit of material away betwenn the left arm and the body (not that easy, but possible), and glued a pice from the pike in place as a musket.
I cannot find any solid information about polish infantry uniforms after 1700, but they look polish enough with their clothing and fur hats and still modern with their muskets and without the bardiche-axe (and i don't need much of them...).
Cheers, Ralf
Nice work. Have you also thought about using Russian Streltsi infantry?

Standard User
Posts: 111

Polish Infantry 1700
rsjahn
27th May 2016 12:22:47
Thanks!
And russian Streltsi - yes, I have thought about using them, but it looks like they have bardiche-axes too. Do they? Do you know?
Sorry I don't know, this is on my 'to do' list :( I am planning on getting some Stretsi, a few units, for my Russian army as they continued to use small numbers into the war. The plan was that these would also double as Poles. I will probably cut off the axes, if they have them and it is convienent/easy to do so. But it won't worry me if this is not possible.

Administrator
Posts: 383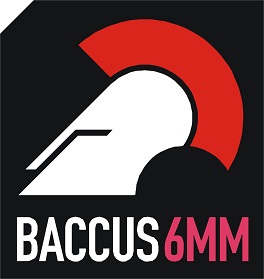 Polish Infantry 1700
peter
27th May 2016 08:52:43
Both the Polish infantry and Streltzi have axes. You may want to check out the Haijduk musketeers which do not have nasty edged weapons.
On another note, it's been a wargaming 'given' since George Gush's book that berdysche armed musketeers are nasty beasties combining firepower with formidable close combat potential. In wargaming terms, definitely a case of having your cake and eating it. However, I'm not all that convinced.
I've done quite a bit with matchlock muskets as a reenactor, both firing the noisy smelly things and drilling and commanding bodies of men. Two points are very important.
1) Loading a musket when using a rest is not that difficult, but, a musket rest is relatively light, and importantly must be is attahed to the wrist with piece of cord which allows it to dangle decorously when not required. There is no way at all that this technique can be used with a top heavy and very unwieldy berdysche.
2) The obvious solution to all of this is to simply stick the butt end of the axe in the ground while you do the fiddly bits loading the bang stick. BUT, if you are attempting any kind of rotational fire drill, you must be able to perform all of the actions while moving. Breaking off the necessary sections of the process to pick up your axe and replant it will inevitably lead to mistakes, some of which could be explosively nasty. Sometimes it seems that reloading a musket efficiently really requires three hands - doing it with a berdysche would need four!
3) Okay, the muskets haven't done the job and it's time for cold steel. What do you do with your musket? Not cheap things. Do you just drop them and hope to retrieve later? What about all the chaps with half loaded and undischarged weapons?
Far from being the universal soldier, I'd see this particular combination as unworkable for an effective musketeer formation and hamstrung as a melee unit.
Any thoughts?
- The Overlord

Standard User
Posts: 61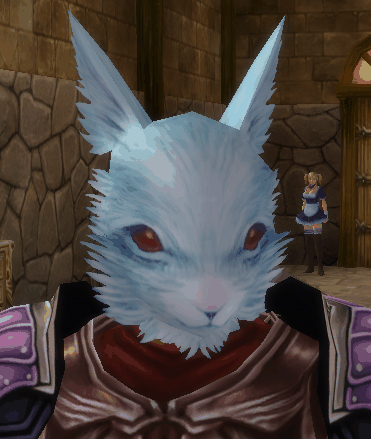 Polish Infantry 1700
ithoriel
28th May 2016 03:04:22
Peter,
this is something I discussed with a wargaming friend many years ago now. The fact neither of us had any practical experience with either weapon was no bar to our brainstorming. After all we had no practical experience of swimmimg in a spherical swimming pool in zero gravity ... but that's another story ... really, don't ask :-) ) Since you clearly have more experience than either of us did what's your opinion of what we called the Homesteader Hypothesis. This was inspired by the TV Western trope where the Homestead is attacked by Indians, the men shoot and the women and kids load and pass the guns forward. So for the double armed troops everyone plants their axes then the front rank fire and the rear ranks load. Rate of fire would be less than rotated ranks but faster than the front rank could fire and load. Practical or is it just going to wind up with lots of people being accidentally shot in the back as loaded weapons are passed forward?
Growing old is mandatory, growing up is entirely optional!
I think the whole idea of these guys are some kind of super troops is totally wrong. It is certainly a gaming idea and not based on history. It comes from the way some rules used to, and indeed still do, emphasise the armament of troops rather than what there actually combat effectiveness was. They were good and effective troops, but not 'super' troops, in the context of Eastern warfare, but you have to remember that Eastern warfare was significantly different to the West.
I am talking here about 'classic' Renaissance combat, i.e. before 1700. The bayonet had clearly made the axes obsolete by around this time and warfare was changing.
In classic Eastern Renaissance warfare in the Polish/Muscovite army the main role of infantry was not to go face to face with the enemy infantry on an open battlefied as was the infantry's job in the West. Their main role was to provide fire support to the cavalry and they didn't even neccessary fight the opposing infantry. At least one side, sometimes both, would have the infantry in substantial defences of one kind or another. The defences would vary in type and strength and the defenders would not normally be expected to leave them. The defences were normally wooden or with a large amount of wood with other stuff. So having lots of guys with big axes around would be great when you needed to build these or indeed attack them. If in the open and/or attacking their job was still to stand and fire. i.e. in both cases they would be more or less static 'fire bases' while the cavalry did the messy stuff. If confronting enemy infantry their job was to suppress them and stop them from interfering with the friendly cavalry. Even if attacking a defensive position I think it was common of only a proportion (1 or 2 ranks?) to actually attack as if all did they wouldn't be able to use the axes. The rest would provide fire support for the attack. Often the infantry didn't actually assault the defenses. Sometimes this was because the assault would only come after all the enemy cavalry were defeated and so an assault wasn't needed. If there was an assault artillery or 'forlorn hope' groups of infantry, using their axes, would make gaps in the defences through which the cavalry would attack the defences.
In answer your points the axes could have straps and were worn on slung on the back. They could also just be stuck in the ground and left there while the troops rotate to fire. I half remember that they often mixed these ideas. So 1 or 2 ranks at the front would 'plant' their axes in front of the unit and the rest would have them slung or on the ground. They would then rotate and each rank use the 'planted' axe as a musket rest when they reached the front. If an attack happened the troops currently at the front could grab the planted axes or unslung their own. As the unit would be totally static (i.e. in defences) or more or less totally static (i.e. providing fire support) this would be no problem. Similarly it would be no problem leaving behind your muskets as probably only a proportion would attack and/or you would put them aside in your defences.
They would be effective musketeers but not, I think, a serious threat in melee. The axes were primarily used as 'entrenching tools' to build/demolish the wooden fortifications and musket rests. Obviously they might be of some use in a melee but that was not really the job of these troops.

Standard User
Posts: 111

Polish Infantry 1700
rsjahn
28th May 2016 07:16:01
Very interesting, and very convincing. Wargamers really tend to ignore the differences of warfare in the west and east, especially in 17th.ct.
As far as I know, the bardiche was also meant as a defencive weapon against cavalry attacks. Most of them have a pointy end, so I think they can be used like the swedisch boar spear (Saufeder). Or you can hack with them at horse legs...

Administrator
Posts: 383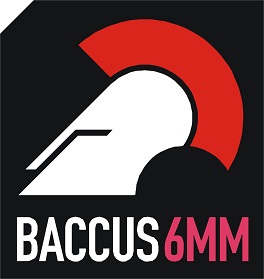 Polish Infantry 1700
peter
1st Jun 2016 07:53:04
Ithoriel,
I can see where you are coming from with the back and forth with the weapons, but having thought about it, I think it's probably unworkable in terms of bringing a sustained volume of fire to bear. The main issue is that the loading of the weapons has to be done in strict sequence and the only way to ensure that is for one person to be involved beginning to end. An 'assembly line' process would be too risky. There is always room for confusion with the weapons being passed backwards and forward, especially in a combat situation. I am not saying that it would be impossible, just very, very slow or very, very ineffective, or very, very dangerous, or probably all three at the same time.
Hwicee,
Could not agree more with your post. The only way that this armament could work is in a completely static formation. Western warfare gave infantry a more prominent role and required more sophisticated actions from bodies of musketeers. Your point about Eastern shot only every being used in stationary roles sums that up perfectly. The problem is that most 'Renaissance' (hate that term!) wargames rules ignore the context and just treat them as super troops.
- The Overlord

Standard User
Posts: 3

Polish Infantry 1700
Rittmeister_Krefeld
2nd Jun 2016 02:45:12
Polish infanry was elementary in many if not all of their winning battles. At both Khotyn and Vienna the cavalry charges were both enabled by the fact that the infantry had softened up the Ottoman positions and broken open their defensive works for the cavalry to charge through.
So not quite as useless as would seem, but of course, not supersoldiers, mostly because the political will, finances and training wasn't there to make the "non noble" infantry so powerful.
here is a good brief review of later Polish Army/infantry
http://www.jasinski.co.uk/wojna/develop/dev06.htm