>
Forums
>
Painting and Modelling
>
Modelling and Conversions
> Austrian Nap Campaigne Dress
TOPIC: Austrian Nap Campaigne Dress

Standard User
Posts: 52

Austrian Nap Campaigne Dress
bushs
9th Jun 2017 07:52:24
Hi all,
I'm in the process of working out a uniform paint scheme for my Nap Austrian veteran units (I want to avoid strategically placed bushes and rocks for this as I'm reserving that sort of thing for another type of identification).
I don't recall ever seeing any pictures/plates of Napoleonic Austrian Infantry in campagne dress i.e. shakos with oilskins and odd coloured pants/overalls etc. Is anybody able to point me towards a good source for examples?
... not sure if I read on this forum regarding something about Austrian uniform white not really being white but more like an off-white cream. I was thinking the more veteran the unit the more tan the jacket would become and hence pants. Probably Hungarian blue pants fade from bavarian/corn-flower blue into light blue?
I guess their shako oilskins would be most likely to be predominantly black. Any chance anybody has seen any examples of linen white/orange-brown Austrian shako covers in a museum or book?
Best regards,
Steve

Administrator
Posts: 352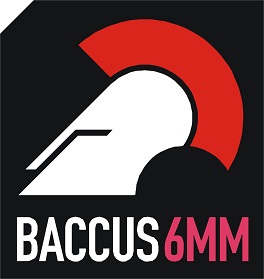 Austrian Nap Campaigne Dress
peter
9th Jun 2017 11:32:17
Brilliant question. I've no idea myself, but I am looking forward to seeing any answers to this one!
- The Overlord
This kind of thing?
Perhaps this too:
The entry for Austria in Armies of the Napoleonic Wars: An Illustrated History notes that "the worst problem on campaign was clothing shortages". This affected shoes, trousers, greatcoats and shirts, so there is plenty of scope for giving your Austrians a varied look. Lots of pictures I have seen seem to indicate a greying of the Hungarian trousers. I haven't ever seen a picture of a light coloured shako cover, but I have seen an illustration of Austrian infantry wearing other hats on the march.

Standard User
Posts: 52

Austrian Nap Campaigne Dress
bushs
11th Jun 2017 12:43:02
Thanks Whirlwind,
I found some pictures of 1848-1860 Austrian infantry wearing shakos with black oil-skin covers, one of which is from an Osprey. Same period uniforms and oil-skins can be seen on the virtual tour on-line of the museum of military history in Austria, see link below if of interest;
http://www.hgm.at/en/museum/virtual-tour.html
The shako pompom seems to have its own oilskin.
...I however feel its a bit of overreach comparing 1812-1815 to 1848-1860 uniforms.
I also found a picture of Austrian infantry in campagne dress in 1812 in Osprey's 'Austrian Grenadiers and Infantry 1788-1816'. It has chaps wearing brown pants, blue-grey pants(probably what you are describing...kind of like British Blue-Grey). One fellow has a blanket over his shoulder Russian/Prussian style. What I found really interesting was that one chap is wearing a shako fitted with a brown calf-skin cover Saxon-Infantry style (I thought initially that he was wearing a busby). Also some shakos have been stripped of ornaments (could be incidental or deliberate).... another is just wearing a flap of leather on his head tied with rope/string around the circumference of his head. No notes in the book to suggest that the illustrator is working off any drawings created during the period.
I found a quotation out of a Christopher Duffy book 'Instrument of War' "...coats of blue faded badly, those of pike grey turned a dirty ashen colour, and those of green assumed a tinge of yellow....Coats of white, on the other hand could always be worked up with chalk to make them look 'new and brilliant'".
The Calpe miniature web-site offers some very detailed description of Saxon infantry campagne dress. Over reaching again maybe (i.e. suggesting the Austrians sourced their equipment similarly to the Saxons), the description describes how the Saxons shortage of shako covers was made up of French shako covers. Also a note suggesting that the calfskin covers that they used varied in colour from dark brown to cream.
If you think of/find anything else please post it.
Best regards,
steve
Ah yes, I've seen that picture with the guy with the brown calf-skin shako cover - it really does look like a fur hat!
I'm reminded of Arthur Harman's excellent advice for quick, large Napoleonic armies: just buy a mixture of figures wearing greatcoats and shakos, make units out of them and then add individual command stands of specific countries as needed...

Standard User
Posts: 52

Austrian Nap Campaigne Dress
bushs
13th Jun 2017 02:08:07
Hi Whirlwind,
I've double checked the picture again to make sure my imagination isn't running away from me. The proportions of that furry thing on the blokes head has the same proportions as the shakos being worn by the other fellows he's marching with.
Never heard of it but the Arthur Harman concept makes a lot sense.
Oh yes, definitely a shako cover, just much more furry than usual!