>
Forums
>
Painting and Modelling
>
Terrain
> Verdun Forts
TOPIC: Verdun Forts

Standard User
Posts: 96

Verdun Forts
pushing.tin
20th Dec 2016 10:52:25
Some Forts I've been working on for a future Verdun Scenario
http://pushingtinwargames.blogspot.co.uk/2016/12/verdun-forts.html

Standard User
Posts: 242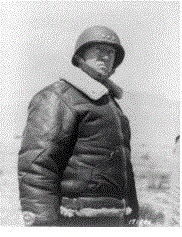 Verdun Forts
njt236
20th Dec 2016 11:27:49
Just looked at all your forts. Very impressive. Checked out the Timecast fort. A little simplistic compared to yours. Well done
Through the travail of the ages Midst the pomp and toil of war Have I fought and strove and perished Countless times upon this star.
So as through a glass and darkly The age long strife I see Where I fought in many guises, Many names but always me.
So forever in the future Shall I battle as of yore, Dying to be born a fighter But to die again once more.
G S Patton
Those really are quite something.

Standard User
Posts: 110

Verdun Forts
rsjahn
21st Dec 2016 10:31:15
Very impressive indeed!
You may know this side already? http://fortiffsere.fr/verdun/index_fichiers/Page4551.htm A lot of informations about the smaller 'ouvrage' too.

Standard User
Posts: 96

Verdun Forts
pushing.tin
21st Dec 2016 11:59:02
Thanks, yes that's where I got most of my information from. It's a very useful site