>
Catalogue
>
Franco-Prussian War (FPW)
> France
FPF01 - Imperial Garde Grenadiers - kepi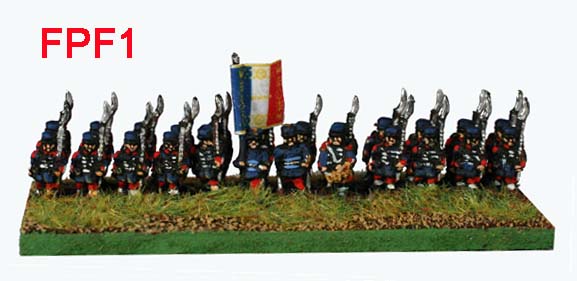 Imperial Garde Grenadiers - kepi
4 figures per strip
4 Command Strips per pack
20 Line strips per pack
Total - 96 Figures
EU: £7.20
Elsewhere: £6.00
FPF02 - Imperial Garde Voltigeurs - Formed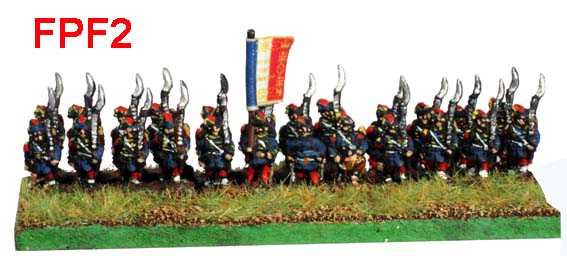 Imperial Garde Voltigeurs - Formed
4 figures per strip
4 Command Strips per pack
20 Line strips per pack
Total - 96 Figures
EU: £7.20
Elsewhere: £6.00
FPF03 - Garde Voltigeurs - Skirmish

Garde Voltigeurs - Skirmish
4 figures per strip
12 Line strips per pack
Total - 48 Figures
EU: £3.60
Elsewhere: £3.00
FPF04 - Imperial Infantry, Greatcoat - Formed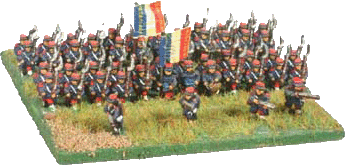 Imperial Infantry, Greatcoat - Formed
4 figures per strip
4 Command Strips per pack
20 Line strips per pack
Total - 96 Figures
EU: £7.20
Elsewhere: £6.00
FPF05 - Imperial Infantry, Greatcoat - Skirmish

Imperial Infantry, Greatcoat - Skirmish
4 figures per strip
12 Line strips per pack
Total - 48 Figures
EU: £3.60
Elsewhere: £3.00
FPF06 - Imperial Infantry, Tunic - Formed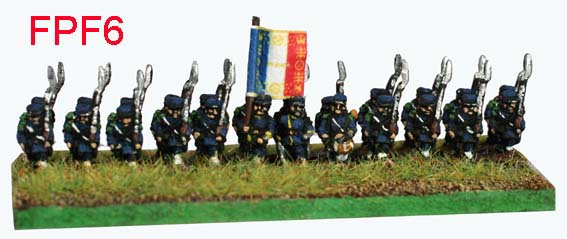 Imperial Infantry, Tunic - Formed
4 figures per strip
4 Command Strips per pack
20 Line strips per pack
Total - 96 Figures
EU: £7.20
Elsewhere: £6.00
FPF07 - Imperial Infantry, Tunic - Skirmish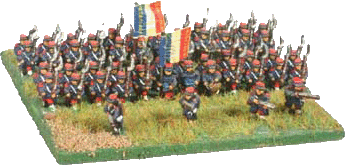 Imperial Infantry, Tunic - Skirmish
4 figures per strip
12 Line strips per pack
Total - 48 Figures
4 figures per strip
12 Line strips per pack
Total - 48 Figures
EU: £3.60
Elsewhere: £3.00
FPF08 - Zouaves/Turcos - Formed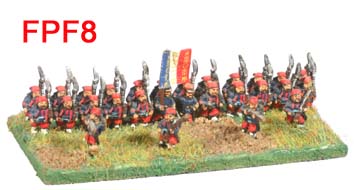 Zouaves/Turcos - Formed
4 figures per strip
4 Command Strips per pack
20 Line strips per pack
Total - 96 Figures
EU: £7.20
Elsewhere: £6.00
FPF09 - Zouaves/Turcos - Skirmish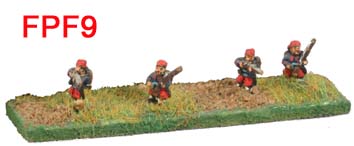 Zouaves/Turcos - Skirmish
4 figures per strip
12 Line strips per pack
Total - 48 Figures
EU: £3.60
Elsewhere: £3.00
FPF10 - Republican Infantry, Greatcoat - Formed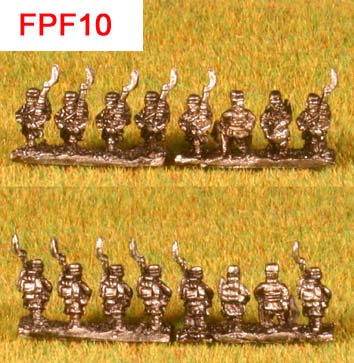 Republican Infantry, Greatcoat - Formed
4 figures per strip
4 Command Strips per pack
20 Line strips per pack
Total - 96 Figures
EU: £7.20
Elsewhere: £6.00
FPF11 - Repubican Infantry, Greatcoat - Skirmi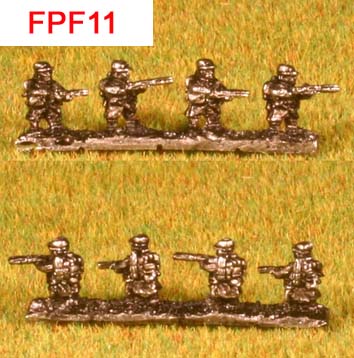 Repubican Infantry, Greatcoat - Skirmish
4 figures per strip
12 Line strips per pack
Total - 48 Figures
EU: £3.60
Elsewhere: £3.00
FPF12 - Republican Infantry, Tunic - Formed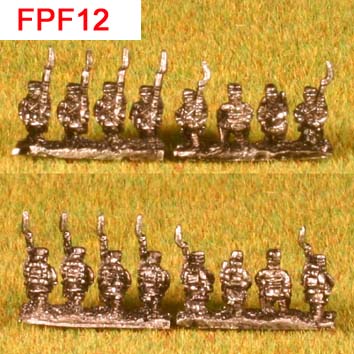 Republican Infantry, Tunic - Formed
4 figures per strip
4 Command Strips per pack
20 Line strips per pack
Total - 96 Figures
EU: £7.20
Elsewhere: £6.00
FPF13 - Republican Infantry, Tunic- Skirmish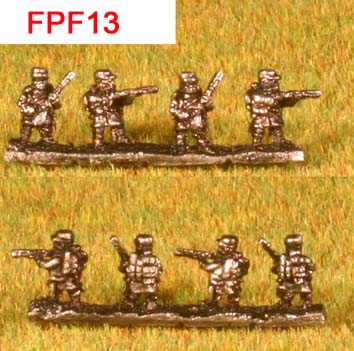 Republican Infantry, Tunic- Skirmish
4 figures per strip
12 Line strips per pack
EU: £3.60
Elsewhere: £3.00
FPF14 - French Cuirassiers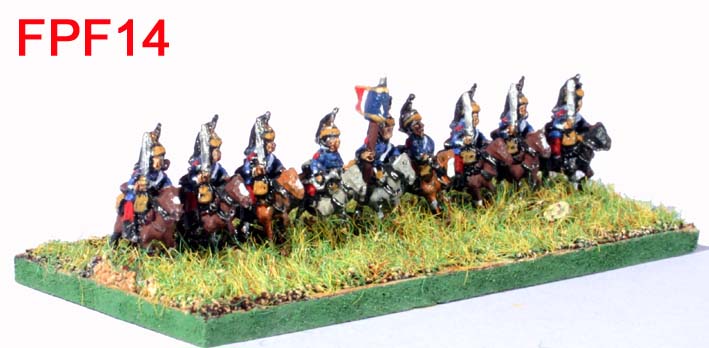 French Cuirassiers
3 figures per strip
5 Command Strips per pack
10 Line strips per pack
Total - 45 Figures
EU: £8.40
Elsewhere: £7.00
FPF15 - French Dragoons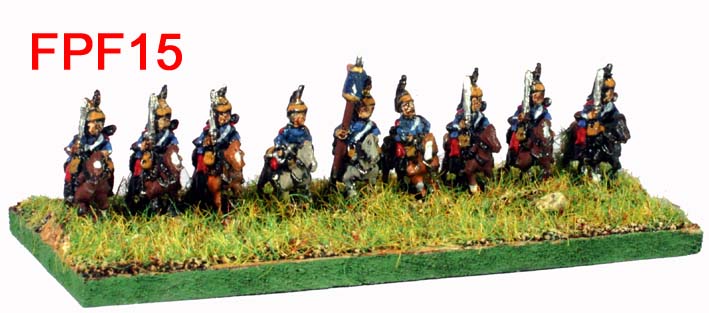 French Dragoons
3 figures per strip
5 Command Strips per pack
10 Line strips per pack
Total - 45 Figures
EU: £8.40
Elsewhere: £7.00
FPF16 - French Hussar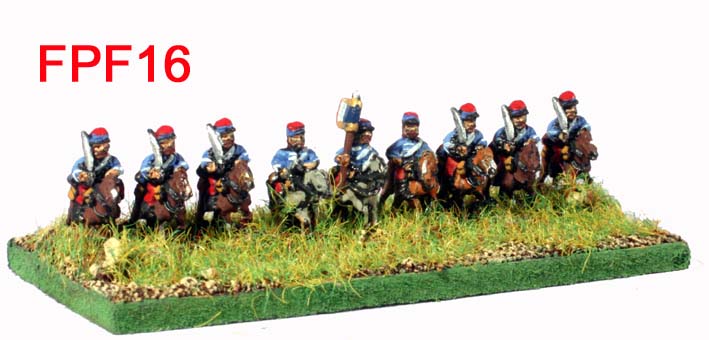 French Hussars
3 figures per strip
5 Command Strips per pack
10 Line strips per pack
Total - 45 Figures
EU: £8.40
Elsewhere: £7.00
FPF17 - French Chasseurs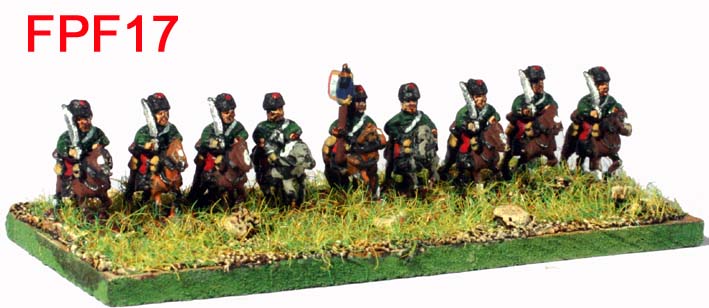 French Chasseurs
3 figures per strip
5 Command Strips per pack
10 Line strips per pack
Total - 45 Figures
EU: £8.40
Elsewhere: £7.00
FPF18 - French Lancers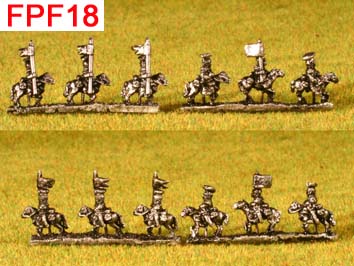 French Lancers
3 figures per strip
5 Command Strips per pack
10 Line strips per pack
Total - 45 Figures
EU: £8.40
Elsewhere: £7.00
FPF19 - French 12 pdr Reserve Artillery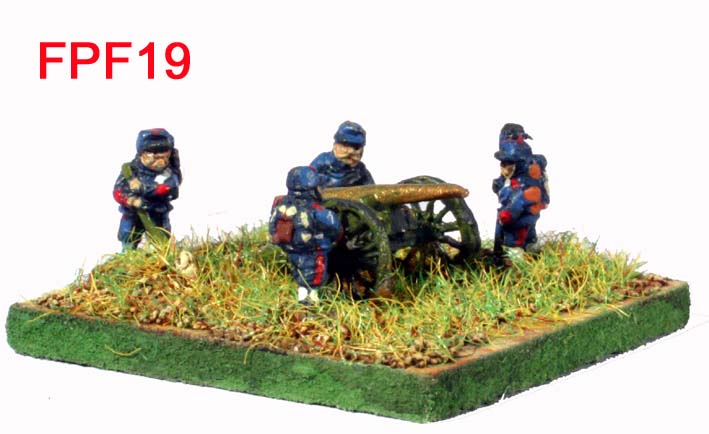 French 12 pdr Reserve Artillery
4 guns per pack
4 Crew per gun
Total - 4 guns and 16 crew Figures
EU: £3.60
Elsewhere: £3.00
FPF20 - French Mitrailleuse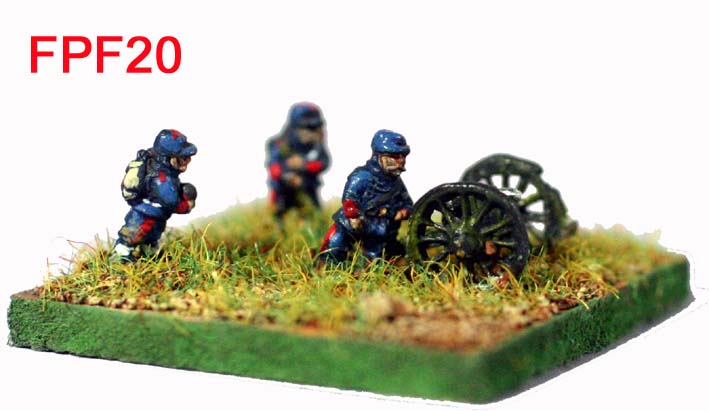 French Mitrailleuse
4 guns per pack
4 Crew per gun
Total - 4 guns and 16 crew Figures
EU: £3.60
Elsewhere: £3.00
FPF21 - French Limbers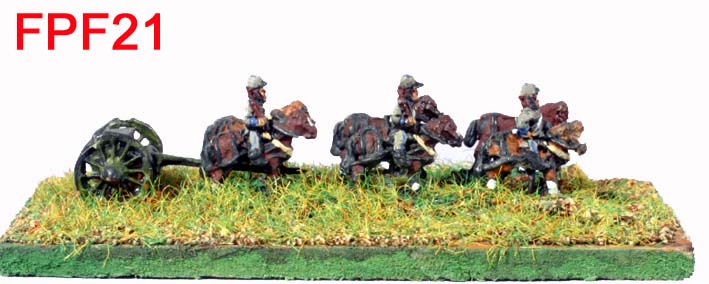 French Limbers
4 limbers per pack
6 Horses per limber
Total - 4 limbers and 24 horses
EU: £5.26
Elsewhere: £4.38
FPF23 - French 4 pdr Field Artillery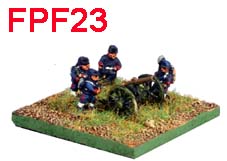 French 4 pdr Field Artillery
4 guns per pack
4 Crew per gun
Total - 4 guns and 16 crew Figures
EU: £3.60
Elsewhere: £3.00
FPF24 - Imperial Garde Grenadiers - Bearskin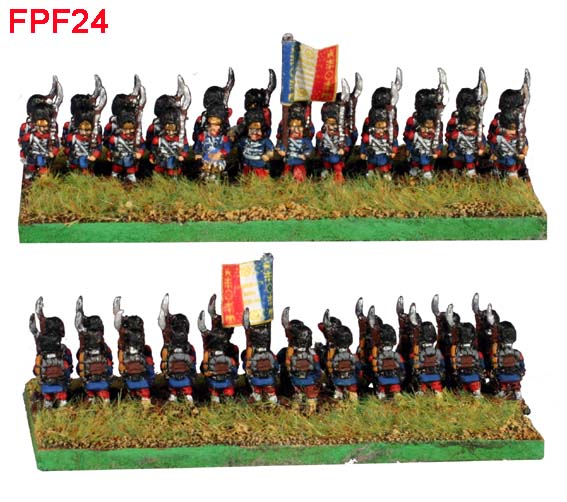 Imperial Garde Grenadiers - Bearskin
4 figures per strip
4 Command Strips per pack
20 Line strips per pack
Total - 96 Figures
EU: £7.20
Elsewhere: £6.00
FPF22 - French Generals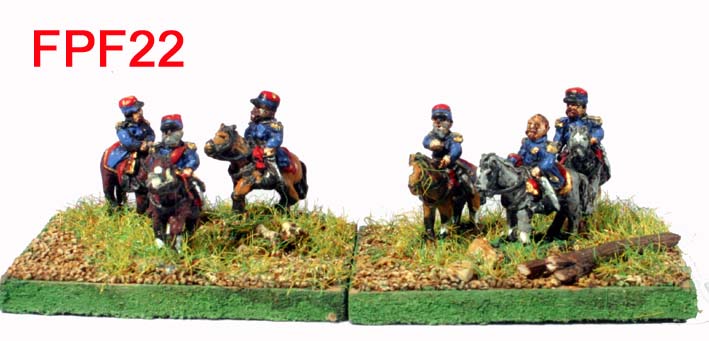 French Generals
3 Figures per strip
5 strips per pacl
Total - 15 Figures
EU: £3.60
Elsewhere: £3.00
FPW - FPW Imperial French Army Pack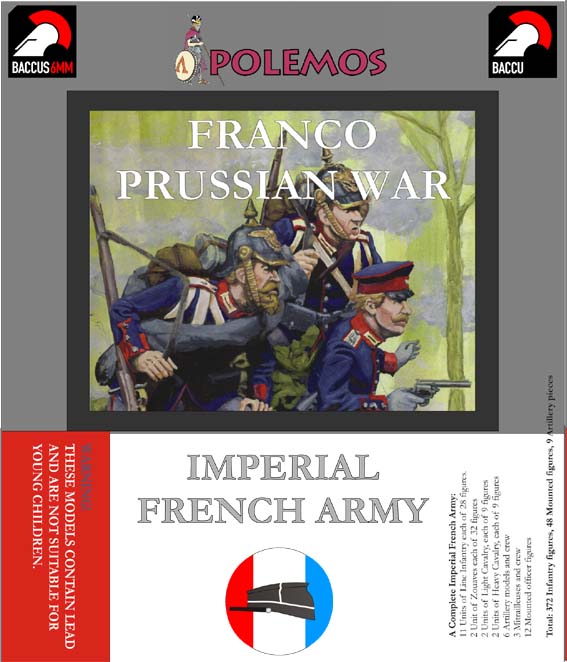 FPW Imperial French Army Pack
11 Units of Formed Infantry, each of 28 figures
2 Units of Zouaves, each of 32 figures
1 Unit of Cuirassiers of 9 figures
1 Unit of Hussars of 9 figures
1 Unit of Dragoons of 9 figures
1 Unit of Chasseurs of 9 figures
6 Artillery models and crew
3 Mitrailleuse models and crew
4 Command strips
Flags and bases not included
EU: £43.00
Elsewhere: £35.83
FPW - FPW Republican French Army Pack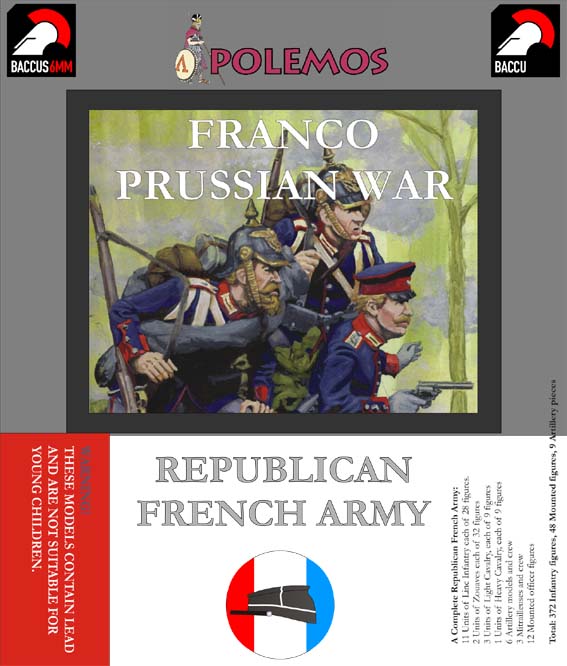 FPW Republican French Army Pack
11 Units of Formed Infantry, each of 28 figures
2 Units of Zouaves, each of 32 figures
1 Unit of Lancers of 9 figures
1 Unit of Hussars of 9 figures
1 Unit of Dragoons of 9 figures
1 Unit of Chasseurs of 9 figures
6 Artillery models and crew
3 Mitrailleuse models and crew
4 Command strips
Bases and flags not included
EU: £43.00
Elsewhere: £35.83
FPW French - FPW French Artillery Booster Pack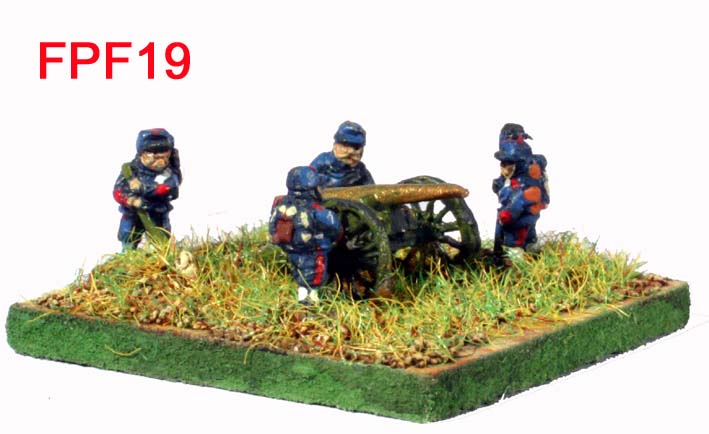 FPW French Artillery Booster Pack
6 Artillery Models and Crew
2 Mitrailleuse Models and Crew
8 Limbers and Teams
EU: £16.00
Elsewhere: £13.33
French - Imperial Infantry Booster Pack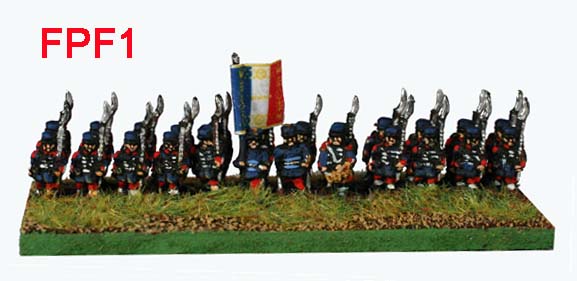 French Imperial Infantry Booster Pack
10 Units of Infantry, (FPF4&5) each of 28 figures
EU: £19.80
Elsewhere: £16.50
French - Republican Infantry Booster Pack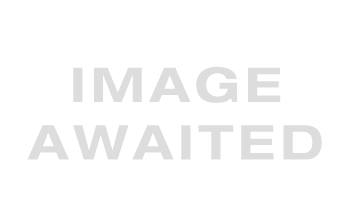 French Republican Infantry Booster Pack
10 Units of Infantry, (FPF10&11 and 12&13) each of 28 figures
EU: £19.80
Elsewhere: £16.50
FPW - FPW Boxed Set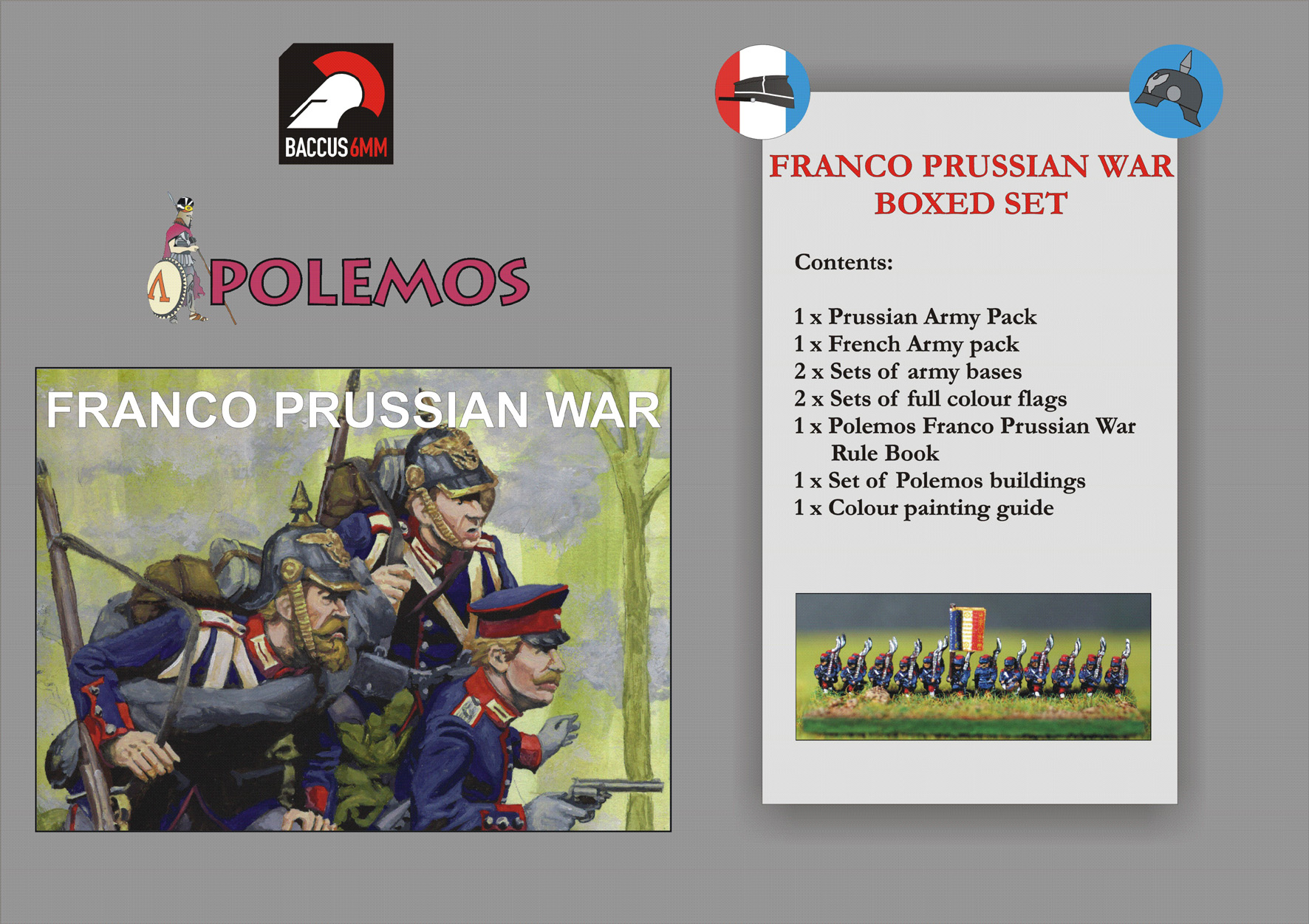 FPW Boxed Starter Set
All you need to get started in this fascinating period!
1 x Polemos FPW Ruleset.
1 x Polemos French Army Starter Pack.
1 x Polemos Prussian Packs.
2 Sets of pre-cut bases.
1 x French flag sheet
1 x Prussian flag sheet
Painting guides for FPW armies
2 x Farm buildings and plinths.
EU: £99.00
Elsewhere: £82.50
FPC01 - French Infantry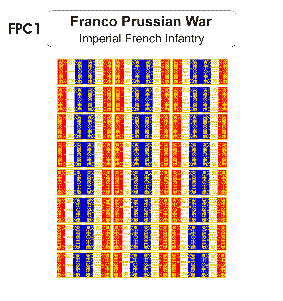 EU: £1.75
Elsewhere: £1.46