>
Forums
>
General
>
General
> Rules
TOPIC: Rules

Standard User
Posts: 11

Rules
Red-Wing
7th Feb 2015 04:15:08
I've just picked up the napolionic rule book but have no idea how to create an army can someone walk me throght it?

Standard User
Posts: 23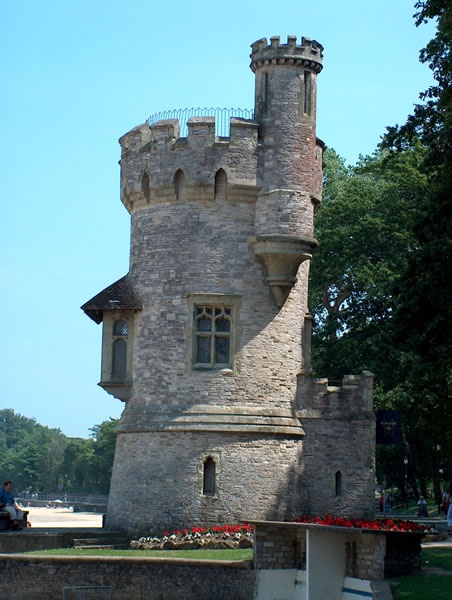 Rules
Cerdic
8th Feb 2015 10:01:43
What is the name of the rules? Knowing that will help in giving you advise.
Which army would you like to build?

Standard User
Posts: 11

Rules
Red-Wing
9th Feb 2015 02:30:20
Polemos Napoleonic Marechal d'Empire, Polemos Napoleonic General de Division Second edition as for the army Britan

Standard User
Posts: 182

Rules
Glenn Pearce
9th Feb 2015 10:41:35
You don't normally create an army, although you can. Normally you use an order of battle from a battle or campaign that you want to use in a game or series of games and you convert that into Polemos sized units. Each of the rules MdE and GdD go about it slighly differently as they are intended to cover two different sizes of battles.
Starting with either rule set is fine. I would suggest you use the 60mm x 30mm bases since you can use them for both rule sets.
So let us know which rule set you want to start with, base size and which British army you want to build and we'll try and guide you from there.

Standard User
Posts: 11

Rules
Red-Wing
10th Feb 2015 01:24:49
The rules I want to use MdE and the army British Army 1812 as for base size I'm a bit confused about that as well.
Re: Base Sizes: The Baccus packs are designed for 60mm wide units - 3 infantry strips or 9 cavalry figures. A 60x30mm base looks "right" and that is the normal size for all Polemos rules, I put my artillery on 30x30.
As for creating an army Glenn is correct, You model your army on the actual army of the battle you are fighting. Here is a link to a site that lists a lot of useful information - this is a link to the page for the Battle of Salamanca. As you can see (scroll down to order of battle) there are 7 British infantry divisions, averaging about 10 battalions each. There is one cavalry division of 4 brigades.
So just to start you'll want, say, 23 infantry units, about 1/3 Portuguese, and 4 cavalry units. The British had 54 guns so maybe 4 or 5 artillery units.
http://www.britishbattles.com/peninsula/peninsula-salamanca.htm
Mark "Extra Crispy" Severin
ScaleCreep.com
DeepFriedHappyMice.com

Administrator
Posts: 368
Rules
peter
10th Feb 2015 03:06:14
Red-Wing,
MDE uses mm square bases for infantry and cavalry, 30mm square bases for artillery and generals. Some do use the rules quite happily with 60x30 bases for inf and cav, but speaking personally I love the modelling and display options which the big bases offer.
As for creating your army. Are you asking how to use the army generator to build a force, or just in general about assembling your army?
- The Overlord

Standard User
Posts: 11

Rules
Red-Wing
10th Feb 2015 03:16:12
Both

Standard User
Posts: 182

Rules
Glenn Pearce
10th Feb 2015 03:19:35
Hello Red-Wing!
Mark hit the nail on the head, but I can't get the link to work so you might have to type it in.
The 60x30 base of 24 figures in two rows of 12 is intended to represent a battalion for most armies, the British often call them regiments. Baccus sells them 4 battalions to a bag. You can also buy larger quanities. The cavalry come in bags of 45 figures which are 5 regiments of 9 figures which you also put on a 60x30 base. Artillery limbers and cassions (if you use them) are also on 60x30 bases. Artillery guns and Generals are on 30x30 bases. So your entire army is only on two types of bases, very simple. These bases can be used for either rule set and almost any other rule set on the market.
MdE uses 60x60 bases or two 60x30 bases together (one behind the other) for the same size 60x60. I suggest you use two bases together so you can play a lot of different rules in the future. It also allows you to mix or change your brigade structure for different battles. The bigger base (60x60) does allow you to create a better looking mini diorama, but it does give you the same flexibility. Either way works and looks good, the choice is yours.
So when you look at the order of battle that Mark has given you, you really don't have to paint every battalion. Break it down by Brigades, you will need to paint two bases (if you use 60x30) for every Brigade (Infantry or Cavalry) and one artillery model and limber for every battery. Simply pick two battalions or two cavalry regiments for every Brigade that you like and paint them up.
After that you can start to add some other battalions/regiments to your mix so that you can build even larger armies in the future.
If your still not clear on any part of this or need more info we'll all try and help you out. Just let us know.
Best regards,
Glenn

Standard User
Posts: 11

Rules
Red-Wing
10th Feb 2015 04:20:32
Right I thnk I've got base sizes. one 60x60 is a battalion or two 60x30
What I still don't get are the dice rolls for an army in the rule book.
Thanks