>
Forums
>
General
>
General
> WW2 Infantry vs. GHQ?
TOPIC: WW2 Infantry vs. GHQ?
Peter:
Just wondering how you think the WW2 stuff might mix with GHQ? I'm currently cataloging my MicroArmor WW2 and finding a need for a bunch of infantry - especially weapons stands like MGs, mortars, command. Since they won't be on the same stand I thought I might wait for your releases.
Mark "Extra Crispy" Severin
ScaleCreep.com
DeepFriedHappyMice.com

Standard User
Posts: 17
WW2 Infantry vs. GHQ?
HestonFan
5th Mar 2015 05:28:42
I have some GhQ ww2 DaK germans and some Italian Bersaligeri...whatever. They are a little thinner and slightly shorter than my baccus ancient Greeks. I also have some VC infantry. They are a little small as well. The size discrepancy works for my project because there were lots of boys and teenagers that fouget in the Taiping Rebellion. So mixing some Japanese retainers (baccus) with the VC in coolie hats works for me.
There are some GhQ models that are larger in scale. The American vietnam infantry are massive when compared to modern Russian Infantry. I wanted to do some Israeli war stuff but gave up because of the size issue. I suspect their newer sculpts will be larger. You can tell by looking at the bases of the models. The older sculpts have thinner bases...the newer sculpts are twice as thick. I personally think most GhQ infantry runs a little small compared to other ranges.
I am not so sure about howw well it will blend though. It depends on if you like your models to all be the same size. If you are particular sanding the baccus bases down a few millimeters may help with the scale issue. I did that with my irregular ancient Sumerians and they look okay next to the aforementioned baccus ancient Greeks. Keep in mind model scale changes after things are painted. Things that looked massively Different may loOK okay when painted... maybe.
If you want I will mail you a few models to do a comparison.
Www.Nerdwargamer.blogspot.com Games played = Piquet, DbA and DbMM 6mm, Irregular Wars

Standard User
Posts: 23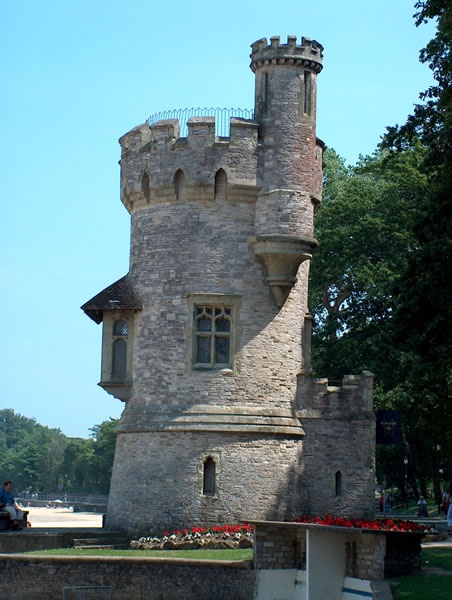 WW2 Infantry vs. GHQ?
Cerdic
7th Mar 2015 06:41:33
I think everyone is waiting to see how the forthcoming WW2 range from Baccus is going to match up with all the existing ranges from other manufacturers. Infantry and vehicles.
Best to ignore rumours, speculation and guesswork, I reckon. The only way to tell for sure will be to have them side by side in your mitts!

Administrator
Posts: 352
WW2 Infantry vs. GHQ?
peter
9th Mar 2015 08:38:38
To be absolutely honest, I have no idea how the forthcoming ranges will match up to what is already out there. At the risk of sounding arrogant, (which we are not), it does not figure in our plans. We are aiming to produce the very best that we can in the Baccus style, not tie ourselves in knots chasing the elusive concept of 'compatibility'. It is what we have always done and it has worked well for us so far.
When Baccus was first started in a time far, far away, there were howls of protest from the existing 6mm community because they did not fit in exactly with the ranges that were already out there. Concern was expressed that we were covering subjects already well supplied by others and rather than doing yet more Roman Legionaries we should concentrate on filling in the gaps left by others...
Something similar has already started ahead of the WW2 releases, and will no doubt reach a crescendo when the first releases become available. Once the dust settles and people realise that we are in this for the long haul and that we will eventually have a quality of coverage second to none, I think that there will be acceptance that we are doing this our way, and that won't be half bad!
- The Overlord

Standard User
Posts: 11

WW2 Infantry vs. GHQ?
Bezmozgu
11th Mar 2015 04:09:32
Peter,
I doubt anyone on this forum as well as Baccus fans everywhere are suggesting you change your style in developing your WWII range. I am very excited to see this new range offered. The interest for me in how your WWII figures will compare in size to other manufacturers' figures lies in my already heavy investment in micro armour by another manufacturer (GHQ in my case). My hope is your new range will fit well with the vehicles and terrain pieces (and maybe the figures) I already have.
I love your Napoleonic range and Baccus figures now make up the great majority of my 6mm holdings for the period, with additional purchases of Baccus Napoleonics in the future (and a recent order still awaiting shipment). Your figures are steadily supplanting all my smaller earlier figures, but in the case of Napoleonics I found your figures relatively early on in collecting for the period.
The WWII period is a different matter because I began collecting GHQ WWII miniatures more than a decade and a half ago and have a couple thousand vehicles and figures with which I hope to blend your WWII range.
Good luck and I hope to see your first WWII range figures by the end of this year. Keep up the excellent work!
Steve
Ditto for me too. One place GHQ is weak is in infantry. They bundle in odd lots and a lot of basic items (fro WW2 any way) are notoriously absent (3" Mortars, Piats, for example).
Using the WW1 as a proxy the "height" matches nicely, it is more the style that will vary, but I'll mx higgledy piggledy as I do with every other genre/range/period!
Mark "Extra Crispy" Severin
ScaleCreep.com
DeepFriedHappyMice.com

Standard User
Posts: 23

WW2 Infantry vs. GHQ?
Captain Darling
13th Mar 2015 03:23:07
I really like the GHQ 6mm range very crisp and well detailed, some of their sales packaging leaves a bit to be desired (as in what is in each package, I have no problems with the various infantry in a pack but to buy a whole pack of support weapons to get a handful instead of being able to get just a few is what gets me). I'll be interested to see the Baccus offerings...
"There's nothing cushy about life in the Women's Auxiliary Balloon Corps!"
I am gradually moving my WW2 over to GHQ, because the vehicle detail is excellent, if sometimes infuriating to assemble. I find their infantry mix well with Heroics, but both are a bit slender. I will definitely keep an eye on Baccus options.

Standard User
Posts: 4

WW2 Infantry vs. GHQ?
gary1946
24th May 2015 01:15:59
I for one have no interest in fitting in with GHQ. Although the vehicles are realy nice, available infantry really doesn't do it for me. I sold off all of my 285/300 scale stuff.
I love Baccus 6mm in all of the time periods. I hope the ww2 line keeps the same size and vehicles are scaled to the infantry. If this is the case I plan to dump my massive 15mm stuff and start anew with Baccus.
I had two reasons for asking:
1) I'm Peter's US dealer, so my customers will ask me.
2) I have a shedload of GHQ micro armor and there is a bunch of infantry they don't make (PIAT's anyone? US Heavy MGs?). So if they will mix well enough on the table I know where I'll fill out those forces.
Mark "Extra Crispy" Severin
ScaleCreep.com
DeepFriedHappyMice.com