>
Forums
>
General
>
General
> ECW lawlessness?
TOPIC: ECW lawlessness?

Standard User
Posts: 47

ECW lawlessness?
Spangenhelm
8th Oct 2015 09:48:09
I'm not a student of British isles history much after the Normans arrived, so I confess that my question results from reading (and greatly enjoying) Conn Iggulden's historical fiction Stormbird, the first in a series that will deal with the Wars of the Roses. The book encompassed a subplot dealing with Jack Cade's rebellion and raid on London, of which I was quite unaware. While the book is fictional, it gave the impression that the rebellion threatened the continuity of the State itself.
My understanding is that the ECW was far more turbulent and corrosive than the WotR. Were there comparable episodes of lawlessness to Jack Cade's rebellion? I'm not trying to beg the question of the civil war itself. That looks like typical kinetic politicking with recognizeable chains of command and rational objectives, etc. I am talking about spontaneous and chaotic civil discord and anarchy.
Did such upheavals occur in any large scale incidents? How were they dealt with, and is there any gaming potential in them?

Standard User
Posts: 47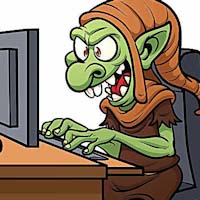 ECW lawlessness?
I am a spambot
9th Oct 2015 06:05:56
Please be aware that I am not an expert, and that anything I write may be contradicted by more knowledgeable people.
In England, although there was a civil war with effectively 2 states (with capitals at London and Oxford), the war can be considered as squabbles within the upper and middle classes, who happened to offer employment opportunities as soldiers to ordinary people. Yes, there was looting, but on the whole, the lid was kept on excesses. For instance, 'Richard Symonds's Diary of the Marches of the Royal Army' mentions an incident where a couple of soldiers of Pennyman's regiment were hung for looting, by their (Royalist) superiors.
The clubman, I understand, also tended to be organised by their local gentry and landowners.
The main threat to the established order, the Levellers, was firmly squashed by the parliamentarian generals when they started to get more dangerous than useful to them.
In Scotland, from what I have read, I strongly suspect that looting, massacres and wanton destruction of property was more widespread. I understand that the Royalists tended not to get paid at all. Soldiers (on both sides) seemed to get their major incentives by looting. When the Covenanters invaded England on behalf of the roundheads, people in the areas that their army passed through were astounded and dismayed by the ammount of looting. Within Scotland, the rural criminal elements would often be encouraged to take part, sometimes as auxilliary units rather than disciplined, organised units. On the other hand, everything seemed to be under the thumb of various members of the upper class.
About Ireland, I haven't read enough to comment, I am afraid.

Standard User
Posts: 47

ECW lawlessness?
Spangenhelm
11th Oct 2015 03:09:02
Thank you for that overview. Civil discord and civil war is fascinating in how utterly self defeating it is, and yet so popular a remedy for perceived ills. It sounds like the principals in the ECW were working within some parameters for the most part. Cade's Rebellion at least as presented in the novel, is more nihilistic and primal; truly chaotic.